With the Murdoch family's push to buy out Sky News stalled in the UK as members of parliament raise concerns about his fitness for ownership given the myriad sexually harassment and abuse scandals at Fox News, it appears the Australian-born octogenarian TV mogul may be setting his sights on a new prize: CNN.
Following the revelation earlier this week that the DOJ was pushing Time Warner to sell off CNN as one of the conditions for its proposed acquisition by AT&T after President Donald Trump threatened to block the deal just to spite the "fake news" purveyor, Reuters is reporting that Rupert Murdoch telephoned AT&T Chief Executive Randall Stephenson twice in the last six months to talk about buying the cable news channel.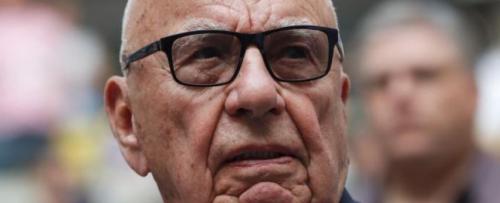 The DOJ later said that Time Warner offered to sell CNN if it would help the deal win approval, but regardless of who first proposed it, one thing is clear: it appears CNN, along with the rest of TW's broadcasting unit, is for sale. And with Murdoch gradually handing more and more power to his sons, James and Lachlan, an acquisition of CNN - which has benefited recently from a bump in ratings thanks in large part to Trump's campaign and presidency - would be a potentially legacy cementing achievement. An official told Reuters Thursday that the Justice Department staff have recommended that AT&T sell either its DirecTV unit or Time Warner's Turner Broadcasting unit, which includes news company CNN, afor the deal to gain approval.
However, another source told Reuters that Murdoch has "zero" interest in CNN. AT&T agreed to buy Time Warner in October 2016. Stephenson also said he has no interest in selling CNN, and is ready to defend the deal in court, if necessary.
According to one of the sources on Friday, Murdoch called Stephenson twice unprompted on May 16 and Aug. 8 and on both occasions asked if CNN was for sale. Stephenson replied both times that it was not, according to the source.
Time Warner shares jumped 4% on the news.