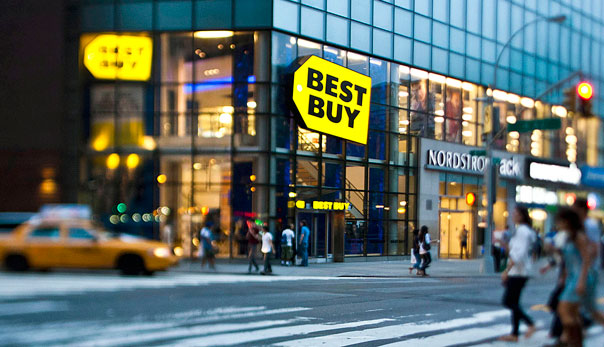 Last year was a good year for Best Buy (BBY) stock but this year the stock price was down dramatically after the company reported an unexpected drop in U.S. holiday sales. Sales at U.S. stores fell 0.9% compared to a 2% gain expected by analysts. And now the company is expected to report a decline in operating profit on Feb 27. The stock suffered tremendously by dropping more than 28.5% to 26.88 yesterday afternoon and now down more than 40% from its previous 52 week high of $44.66.
If you recalled, we had a blog about how Best Buy fought to gain customers from other retailers such as Wal-Mart (WMT) and Amazon.com (AMZN) during the holiday season by reducing pric, opening more store on Thanksgiving Day and extending store hours and therefore, profit margin was affected by the increased costs and price cut, even though the company won market share.
The company plan is to continue its promotions, try to be leaner with the top priority to improve online sales and deepen its existing cost-cutting program.