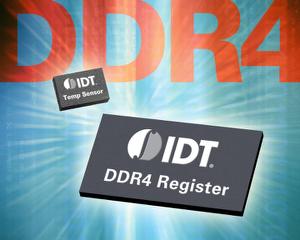 SAN JOSE, Calif.--(BUSINESS WIRE)--
Integrated Device Technology, Inc.® (IDT®) (IDTI) today announced that SMART Modular Technologies®, a global leader in specialty memory solutions, has chosen IDT as a preferred partner for its DDR4 NVDIMM (non-volatile dual in-line memory module) product. The new offering includes the 4RCD0124K registered clock driver (RCD) and TSE2004GB2 thermal sensor with SPD, which are part of IDT's NVDIMM chipset. The chipset is the only complete DDR4 NVDIMM solution available on the market and has been customer qualified and OEM validated.
This Smart News Release features multimedia. View the full release here: http://www.businesswire.com/news/home/20151023005117/en/
NVDIMM technology delivers DRAM performance along with data persistence in the event of power loss by providing a mechanism to back up data from DRAM to non-volatile memory. NVDIMMs are installed into...
More