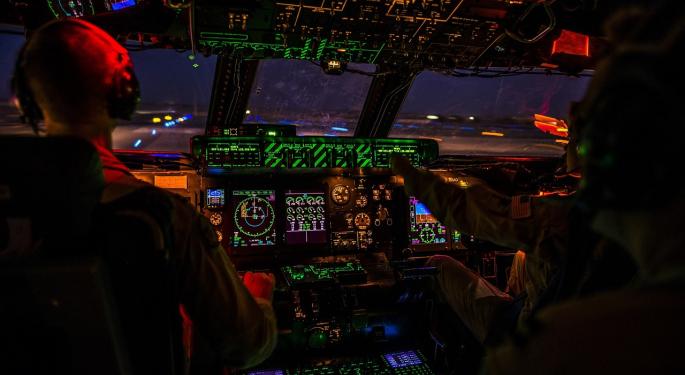 Media reports of a pilot strike at Charter Airline, a subsidiary of Air Transport Services Group Inc. ATSG 0.18%, have "longer reaching implications" for FedEx Corporation FDX 0.27% and United Parcel Service, Inc. UPS 0.63% and cost implications for Amazon.com, Inc. AMZN 1.18% and DHL Express (USA), Inc, Bernstein's David Vernon said in a report.
With pilots refusing to bid for extra work, ABX Air is unable to crew its entire charter schedule, analyst Vernon mentioned. ABX is the primary cargo operator for DHL Express in the United States and among the several operators contracted by Amazon to support its Prime Air network. The news of the strike comes ahead of the key holiday season.
Implications For Amazon And DHL Express
"Because of more favourable labour agreements, ABX can crew a 767 aircraft at a straight rate of pay that is 26 percent lower than either UPS or FDX (more if you include the benefit of more productive work rules and lower minimums). ABX air claims a portion of that benefit as margin but passes the majority of the cost benefit on to customers like DHL and Amazon," Vernon explained.
While the work slowdown would likely disrupt the movement of goods across the United States and to international destinations, Amazon and DHL Express may pressure ABX to accept higher pay rates to avoid such disruptions in the longer term. This pay hike could result in other low cost airlines having to raise their rates as well. "This compounds the rate increase to both DHL and Amazon," the analyst pointed out.
Implications For UPS And FedEx
The work slowdown would likely boost volumes for both UPS and FedEx in the near term. In the longer term, the pay hikes by low cost airlines would mean a rise in the price floor for long haul express in and out of the United States, Vernon stated.
Bernstein has a Market Perform rating and a $159 price target on FedEx, and an Outperform rating and a $116 price target for UPS.
Date
Firm
Action
From
To
Nov 2016
Axiom Capital
Maintains
Buy
Oct 2016
Goldman Sachs
Maintains
Buy
Oct 2016
Credit Suisse
Maintains
Outperform
© 2016 Benzinga.com. Benzinga does not provide investment advice. All rights reserved.
Source