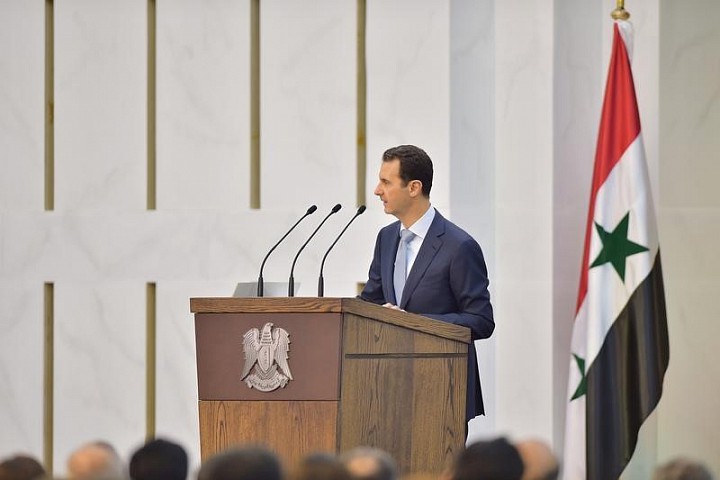 By Tom Perry and Gabriela Baczynska
BEIRUT/MOSCOW (Reuters) - While the desperate flight of Syrians from their country's war was dominating news bulletins this summer, yet another diplomatic push to end the four-year-old conflict was quietly running into the sand.
That largely unnoticed failure has reinforced the view amongst Syria experts that there is no solution in sight, with one of the biggest obstacles a seemingly unbridgeable international divide over President Bashar al-Assad's future.
As a consequence, Syria looks set for ever greater fragmentation into a patchwork of territories, one of them the diminishing Damascus-based state where Assad appears confident of survival with backing from his Russian and Iranian allies.
While some Western officials say even Assad's allies now recognize he cannot win back and stabilize Syria, Moscow is setting out its case for supporting him in ever more forthright terms.
Russia's foreign minister in recent days reiterated the Russian view that Assad is a legitimate leader, slammed the U.S. position to the contrary as "counterproductive", and likened the west's approach to Syria to its failures in Iraq and Libya.
Russia meanwhile continues to supply Assad with weapons.
A Syrian military official told Reuters there has recently been a "big shift" in Russian military support, including new weapons and training.
"Our ties are always developing but in these days a qualitative shift has happened. We call it a qualitative shift in Arabic, which means big," the Syrian official said.
Such assertions are difficult to verify, but U.S. Secretary of State John Kerry expressed his concern over reports of increased Russian involvement in a telephone call with Russian Foreign Minister Sergei Lavrov on Saturday. The New York Times said Russia had sent a military advance team to Syria, citing American intelligence analysts.
Reflecting the logjam over Assad, some of the ideas being tabled for advancing a political process sidestep the question of his future altogether - at least for now, according to a diplomat tracking the conflict.
Yet this remains the biggest single obstacle to breaking a diplomatic impasse around a war whose repercussions are being felt like never before in Europe, which faces a migration crisis fueled by Syrian refugees.
In turn, it is a big complication for...
More