Volkswagen appointed a new CEO on Friday at it tried to contain a pollution scandal that continues to land new blows on its reputation.
The head of Porsche -- Matthias Mueller -- was promoted to the top job at Volkswagen just hours after the German government said the group had illegally manipulated emissions tests on 2.8 million diesel vehicles in Germany.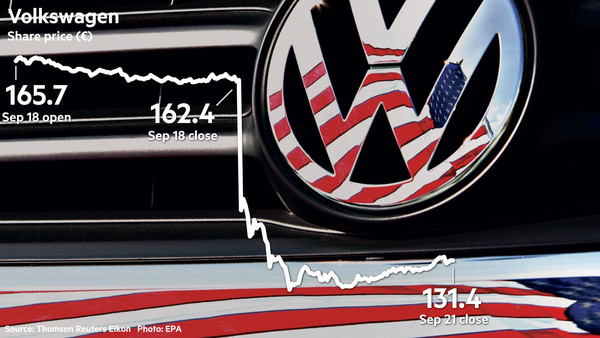 "The manipulation of diesel emissions by Volkswagen is forbidden and illegal, there's no doubt about that," Alexander Dobrindt, the government's top transport official told lawmakers.
The revelation comes a week after the company was found to havefalsified U.S. pollution tests on half a million VW and Audi diesel cars.
Martin Winterkorn stepped down as head of the world's biggest automaker Wednesday in the wake of the shocking admission that it may have manipulated emissions data for as many as 11 million vehicles worldwide.
http://money.cnn.com/2015/09/24/news/companies/volkswagen-em...