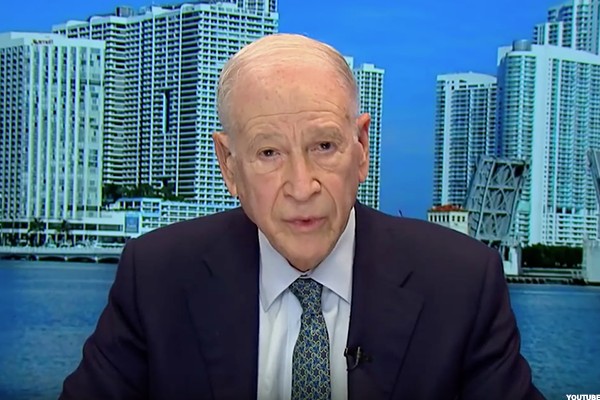 Dr. Phillip Frost is the CEO of Opko Health (OPK) , a $5.2 billion diversified healthcare company, a well-respected biotech investor and ranked No. 134 on the Forbes 400 list of richest people in the world with a fortune of $3.8 billion.
He's also a fearless microcap investor.
Through four investment vehicles he controls, Frost has invested $212.8 million in 72 different private-investment-in-public-equity transactions since 2005, according to PrivateRaise, The Deal's data base that tracks PIPEs. While many of those investments are in biotech or healthcare, plenty of them are microcaps, some of those trading over the counter.
The latest PIPE transaction found Frost Gamma Investments Trust investing an undisclosed amount in Drone Aviation Holding (DRNE) in August. The Jacksonville, Fla.-based company is developing tethered drones for domestic law enforcement use and international military agencies. The company recently traded on the OTCQX market tier around $2.86 with a market cap of about $21 million. According to S&P Global Market Intelligence, Frost holds 8.9% of the company.
EDITOR'S NOTE: This article was originally published by The Deal, a sister publication of TheStreet that offers sophisticated insight and analysis on all types of deals, from inception to integration. Click here for a free trial.
Frost Gamma was also an investor in a reverse merger that closed Oct. 24 involving Tiger X Medical and BioCardia (BCDA) . BioCardia registered an initial public offering last year and earlier this year proposed to price a $50 million offering. But in April, the San Carlos, Calif.-based company pulled the plug because of a choppy market and a lack in investor interest. In May, Frost Gamma paid $11.5 million for more than 114 million shares of common stock and held a 65% stake in Tiger X, according to securities filings.
A merger filing showed that Frost now owns 32.7% of BioCardia, a San Carlos, Calif-based clinical-stage company focused on developing treatments for cardiovascular diseases. It is traded on the OTCPK platform and traded at 15 cents on Friday.
The 80-year-old Frost calls Star Island in Florida's Miami Beach home, on property that was formerly owned by the businesswoman Leona Helmsley. He made his fortune in biotechnology beginning with purchasing Key Pharmaceuticals along with Michael Jaharis in an all-stock deal in 1972. They sold the company 14 years later for $800 million to Schering-Plough. Frost's take was $100 million.
Next, he was at the helm of Ivax for almost two decades, exploiting overseas markets with sales of generic drugs before other...
More