Twitter Inc (NYSE:TWTR) users, especially high-profile ones, have been found to be promoting the hookah use. A new study from Washington University founds that many prominent Twitter users are tweeting about how people should smoke using a Hookah water pipe.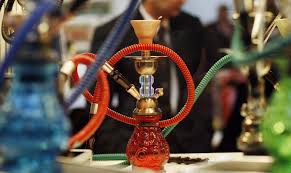 High-profile users encouraging others
Centers for Disease Control and Prevention Officials believes that smoking a hookah, like cigarettes, has a negative impact on the health of the person. Thus, promoting hookah smoking is not a good thing.
Approximately 14.5 billion tweets were found to include the word "hookah" from April-May 2014 as reported in the journal published by CDC Preventing Chronic Disease. The researchers randomly analyzed some 5,000 tweets from these, especially from influential...
More