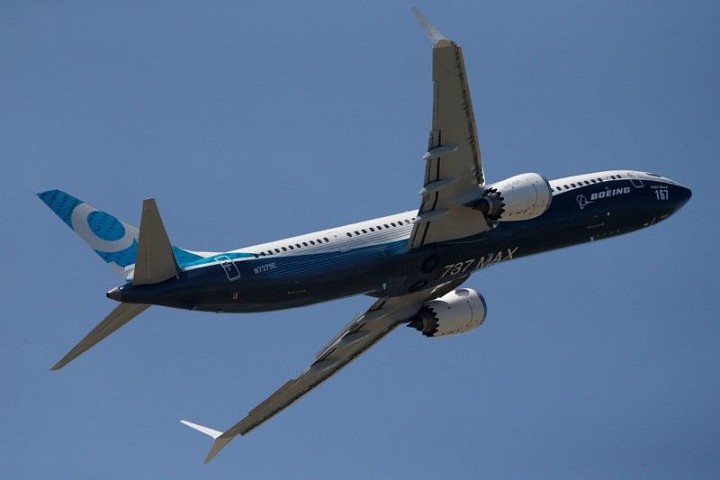 PARIS (Reuters) - Boeing revised up its rolling 20-year industry forecast for passenger and freight planes by 4 percent on Tuesday, though signs at the world's biggest air show suggest a cooling of demand at the moment after years of red-hot growth.
The U.S. planemaker continued to rack up orders at the Paris Airshow for a new version of its best-selling 737 aircraft, which was launched amid a flurry of deals.
Leasing firm Aviation Capital Group (ACG), for example, said on Tuesday it had placed an order for 20 of the new 737 MAX 10 jets, worth a total of $2.5 billion at list prices.
"It is getting a big endorsement from airlines and that is leading to more lessors endorsing it too," Ihssane Mounir, Boeing vice president for sales and marketing, told reporters.
But analysts expect demand at the June 19-25 event to fall short of recent years, and some aviation companies themselves have cut back staff and hospitality at the show.
Over the longer-term, though, Boeing sees an industry in rude health, forecasting 41,030 industry deliveries over the next two decades, up from 39,620 in a similar projection a year ago and topping $6 trillion in value.
That includes a five percent...
More