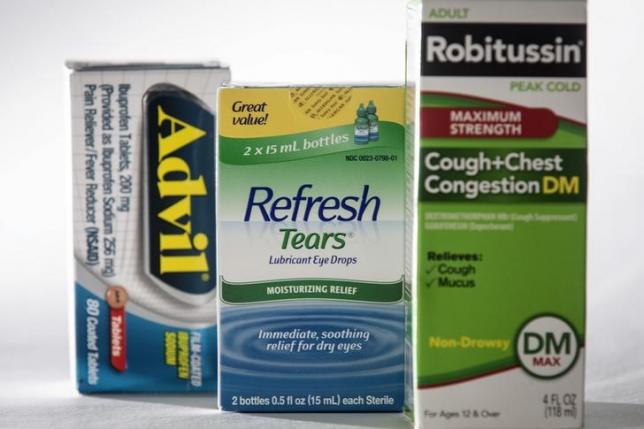 A Pfizer Inc (PFE.N) merger with Ireland-based Allergan (AGN.N), in addition to providing tax benefits, would bolster the U.S. drugmaker's growth prospects should it decide to sell or spin off its portfolio of products that have gone off patent.
Many Wall Street analysts believe Pfizer will decide to split late next year, after compiling three years of financial data treating its "established products" division, which sells generic medicines, and its "innovative" patent-protected medicines unit, as if they were separate companies.
Such a split would dramatically boost the company's profitability, because in-patents drugs command much higher prices that rise every year, as opposed to off-patent medicines, that become commoditized and their prices decline.
"This would be the creation of two companies really, not one huge $350 billion Pfizer," Andy Summers, co-portfolio manager at Janus Capital Group, said of the likely Pfizer split post merger. Janus is the 11th largest Allergan shareholder with about 6.5 million shares, according to Thomson Reuters data.
Pfizer's $15 billion purchase earlier this year of hospital products maker Hospira, which sells generic injectable drugs and is developing biosimilar versions of top-selling biotech medicines, was widely seen as a...
More