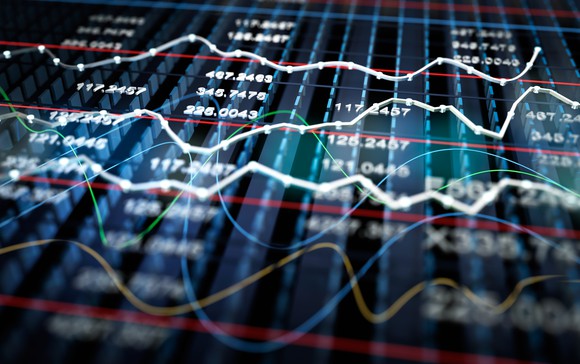 The Nasdaq 100, which consists of about 100 companies (many of them in the tech industry), has only ticked up about 5% in 2016. But that doesn't mean there haven't been some huge movers in tech space.
NVIDIA (NASDAQ:NVDA), Applied Materials (NASDAQ:AMAT), and Linear Technology (NASDAQ:LLTC) are the top-performing tech stocks in the index so far this year, and all have delivered gains exponentially higher than the index's.
We still have a few months before the year is over, but let's take a look at why these top tech stocks are performing so well right now:
NVIDIA -- up 90%
NVIDIA makes graphics processing units (GPUs) and graphics cards for PCs, and it dominates the space. The company has just over 70% of the discrete GPU market right now, while its biggest rival, Advanced Micro Devices, holds the remaining 30%.
Its stock price, on fire since the beginning of the year, has spiked over 90% year to date. Investors have been pleased with the company's strong revenue growth and its expansion into new and promising markets.
NVIDIA earned record revenue of $1.43 billion in its fiscal Q2 2017, an increase of 24% year over year. About 55% of that revenue came from the gaming segment, but it's growing other revenue segments as well.
NVIDIA is quickly becoming a major player in the driverless car space, where its GPUs are being used as the main processors. GPUs are uniquely suited for autonomous cars because the vehicles need to process vast amounts of visual information (and make sense of it) in order to drive themselves.
The company earned just $119 million from its automotive segment, though that was an increase of 67% year over year. Those automotive pursuits will eventually pay off with more revenue, but in the meantime, investors are reaping the benefits of...
More