Over the past five years, Netflix, Inc. (NASDAQ: NFLX ) stock has gained a whopping 1,210 percent. All the while, naysayers have surrounded NFLX stock. Even shorts have targeted the issue: 6% of Netflix stock still is shorted at the moment, and the figure was well over 10% in the first half of last year.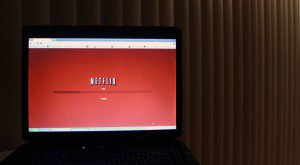 Source:
Netflix simply has shrugged the doubters off. And the rise in Netflix stock over that period has largely been based on one factor: subscriber growth. Netflix is profitable, but barely so: consensus EPS of $1.05 for 2017 implies a whopping 150x P/E multiple for Netflix stock.
The company continues to burn cash: free cash flow was negative $1.7 billion over the past four quarters. And Netflix itself said after Q1 that it would continue to issue debt to buy and create more content - and draw more subscribers.
From the perspective of NFLX stock, that decision makes a lot of sense. Because, so far, NFLX stock owners and traders have basically ignored profit and cash flow figures. Instead, they've focused solely on subscribers. And that, in large part, is why Netflix stock has risen by a factor of 13 over the past five years.
Heading into the NFLX earnings report for Q2 on Monday, then, it seems likely that subscriber growth will once again be the most discussed metric in the report. And until that changes, betting against Netflix stock seems rather unwise.
Netflix and Subscriber Growth
At the end of Q1 2012, Netflix had 23.4 million...
More