Drug companies are testing new ways to get more people to participate in clinical trials for promising medicines.
Some companies sift through laboratory-test records to identify people with certain diseases who might qualify for drug trials. Other firms monitor how patients discuss their diseases in online forums to develop effective recruitment approaches.
Axovant Sciences Ltd. AXON 6.39 % , which develops dementia drugs, is trying to recruit 1,150 patients for a coming clinical trial. To help attract participants, the company has teamed up with ride-hailing service Lyft Inc. to ferry patients to and from clinics helping to study a prospective Alzheimer's drug.
One patient, 78-year-old Lucille Ziegenbusch, of Highland, Calif., lives about 60 miles from one of the research sites. Every five or six weeks, an employee at the clinic orders a ride for Ms. Ziegenbusch and her husband, Don. The employee calls Mr. Ziegenbusch when the car arrives at his home and ensures the couple get back home again.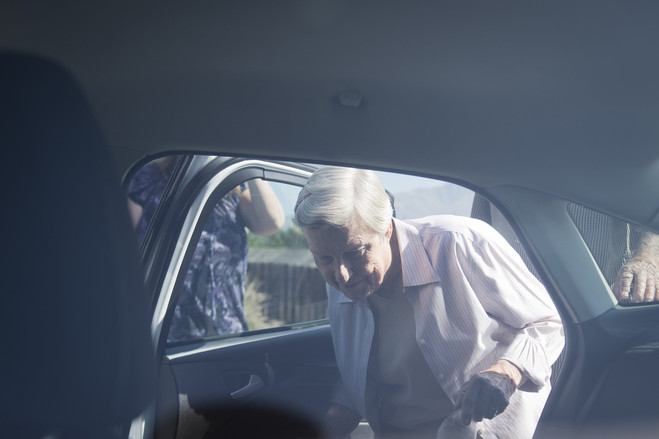 Mr. Ziegenbusch, who is 81, has undergone two heart surgeries and is no longer able to drive. Without transportation assistance, he says his wife wouldn't have been able to participate in the drug study.
"Getting from A to B is a major challenge" for Alzheimer's patients and their caregivers interested in taking part in a study, says Vivek Ramaswamy, chief executive of Bermuda-based Axovant.
Drug trials are crucial to the introduction of new medicines, but they depend on companies getting enough patients to volunteer. Regulators require the studies to determine if a compound works safely in subjects and should be approved. Trial subjects are closely monitored at study research sites to see if the drug is proving more effective than a placebo or a medicine currently in use, without undue side effects.
Often, doctors who are helping conduct the research ask their...
More