BHP Billiton Ltd. (BHP)'s spinoff of discarded assets is forecast to deliver investors a two-thirds uplift in earnings. This prospect may also tempt predators.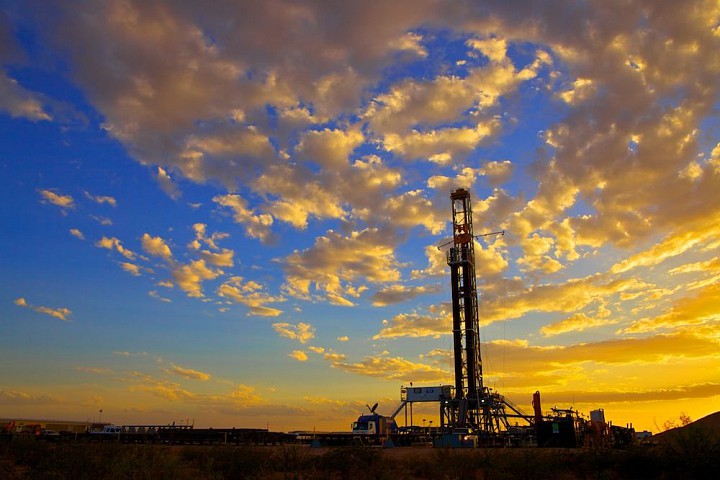 The world's biggest mining company is booting out the operations at the bottom of the cycle, leaving the new company well positioned for the anticipated recovery in many of its commodities, according to Macquarie Group Ltd.
"They're spinning out assets for the most part in commodities where people are expecting a rebound in pricing," Peter Mallin-Jones, a London-based analyst at Canaccord Genuity Corp. said by phone. "If there is some form of recovery in prices like aluminum, nickel, they ought to do OK."
The spinoff's earnings may rise to $3.7 billion from $2 billion by the end of the decade, driven by aluminum, nickel and manganese, according to Bank of America Corp. estimates. The spinoff may be attractive to a bulks-dominated company looking to add metals, JPMorgan Chase & Co. said today in a report.
Earnings growth may help appease stockholders in London who last month handed BHP itsbiggest drop in more than two years when it failed to announce an anticipated $3 billion buyback along with confirmation of mining's biggest demerger.
BHP will issue shares in the new company to its U.K. and Australian stockholders next year if the proposal wins approvals. Some assets may attract rivals such as Glencore Plc and private equity vehicle X2 Resources, according to James Wilson, an analyst at Morgans Financial Ltd. in Perth.
Smaller Vehicle
"Glencore couldn't take a part of BHP right now if they wanted to, but if you spin the assets out into another vehicle that's smaller, and less problematic from a regulatory perspective, you could take them out then," Wilson said.
It's premature to speculate on possible acquisitions or takeovers regarding the unit, Glencore's Chief Executive Officer Ivan Glasenberg said last week, adding "it's a good set of assets." Andy Mills, a London-based spokesman for X2 Resources at Aura Financial, declined to comment.
Miners are trimming portfolios as prices retreat and after poorly timed acquisitions in a decade-long $617 billion investment spree led to writedowns, expansions that flooded metals markets and management clear-outs.
Assets in the new company include Australia's Cannington mine, the world's largest silver and lead operation. The spinoff also will be the dominant global manganese ore player, the seventh-biggest alumina producer and No. 9 nickel company, according to Macquarie's estimates. Nickel may rise 60 percent to 2019, while manganese ore may jump 35 percent and silver could advance 17 percent, it forecasts.
Cyclical Funds
"There are opportunities that Cannington will look to seize upon if we can access capital in a different way, or look at the flexibility a new structure will give us," if the planned demerger goes ahead next year, the mine's Asset President Laura Tyler said in a phone interview.
The "unloved" assets may offer investors, such as resource or cyclical funds, exposure to more volatile commodities than iron ore or crude oil, said Michelle Lopez, a Sydney-based investment manager at Aberdeen Asset Management Ltd., which oversees holdings of about $7 billion in Australian equities, including BHP shares.
Brokers from Credit Suisse Group AG to JPMorgan also predict earnings to rise at the spinoff for the second-half of the decade.
CEO Focus
Under Chief Executive Officer Andrew Mackenzie, BHP is narrowing its portfolio to focus on iron ore, copper, coal and petroleum assets that stretch from Australia to the Americas, and has identified the soil nutrient potash as a potential fifth unit. Earnings are set to rise about one fifth by 2018.
The long term supply and demand outlook may be "a lot more supportive for the oil, energy and copper assets, rather than those they are spinning out," said Sean Fenton, a Sydney-based portfolio manager at Tribeca Investment Partners Ltd., which manages about A$1.6 billion ($1.5 billion) in assets, including BHP. "Some of those commodities look better in the very short term."
With Mackenzie ruling out acquisitions for Melbourne-based BHP, there are opportunities for takeovers by the spinoff company in commodities spurned by its parent, according to Citigroup Inc. Valuations for the new company range from about $8 billion to $17 billion, compared to BHP's $176 billion.
"They may even sell one or two assets, that could be on the cards, or look for some smaller acquisitions that will be meaningful for that size of group, but would have be lost on BHP," said Paul Xiradis, who helps manage about A$10 billion as chief executive officer of Sydney-based Ausbil Investment Management Ltd.
http://www.bloomberg.com/news/2014-09-12/bhp-spinoff-set-to-lure-investors-predators-on-profit-promise.html