With Benzinga Pro's real-time news feed and data platform, you can be the first to receive breaking headlines... Start your first month today for only $1.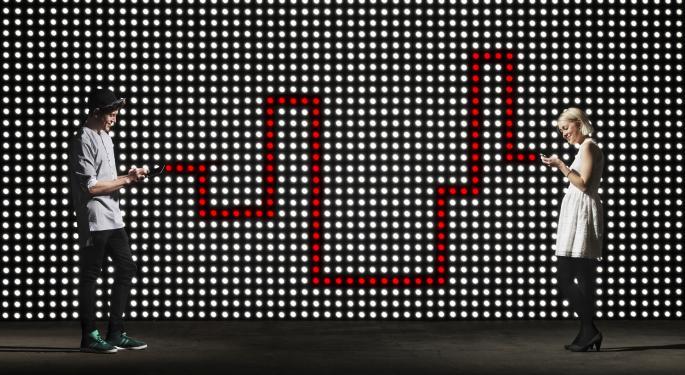 A two-day Federal Reserve meeting begins today to determine whether to raise interest rates for the first time since June 2006. Volume in the stock market tends to drop as investors take a wait-and-see approach to Thursday's imminent announcement.
Thanks to turmoil in Greece and China, as well as a global stock market sell-off, what once was a forgone conclusion for an interest rate hike in September is now an uncertainty. For example, economists Michael Gapen and Rob Martin at Barclays, who previously expected the Fed to raise rates in September, have now pushed back their call for a first increase in rates to March 2016.
Instead of obsessing over the timing of eventual interest rate hikes to contain inflation, it may be more useful observing the slope of the yield curve to see where the economy and the stock market are headed.
What Is A Yield Curve Exactly?
In case you're in need of a refresher, a yield curve is a graphical representation of the interest rates and maturities of a group of bonds. Bonds with equivalent risk ratings but varying durations are selected to plot a yield curve.
The U.S. Department Of The Treasury and other financial institutions publish yield curves for investors and lenders to evaluate. Active investors can also plot their own yield curves. Any type of bonds, issuers or category of issuers can be used.
A yield curve typically appears in one of four main shapes: normal, flat, humped or inverted. The shape of a yield curve can provide clues on where the economy...
More