The US data continued to be strong this week as the ISM Non-Manufacturing (Services) index jumped to 58.6 for the month of August, vs 56.0 in July, and compared to a consensus estimate of a fall to 55.2. That reading was the best of the survey's existence (since 2008).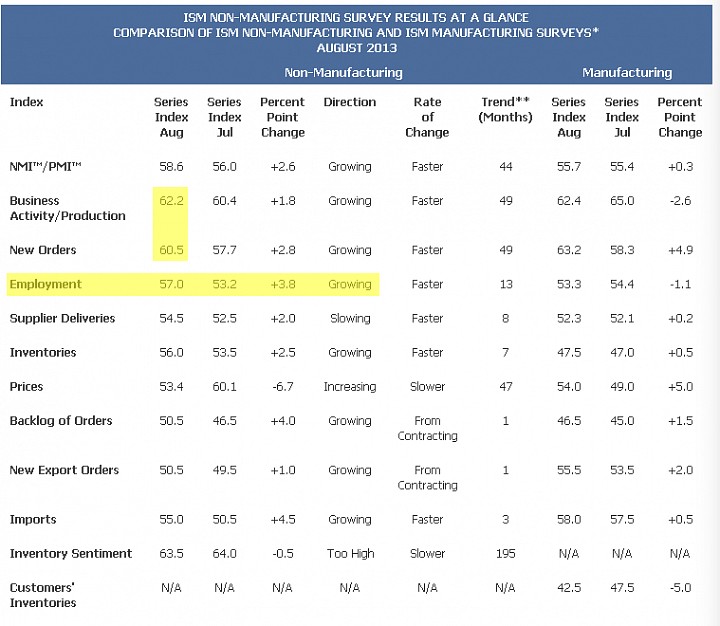 Looking at the report we have a nice 3.8 point increase in the Employment sub-index, which is now at 57.0.

We should remember that most of the US economy is the services sector, so that should be a good sign for tomorrow's NFP report.
Next, we also see very strong new orders and business activity, at 60.5 and 62.2 respectively.

Just one more data point to go before the market starts to coalesce around a final verdict for September tapering.
- Nick