While the Kiwi has not been as beat up as the Aussie during the 4th quarter, it has not managed to make any headway against the USD.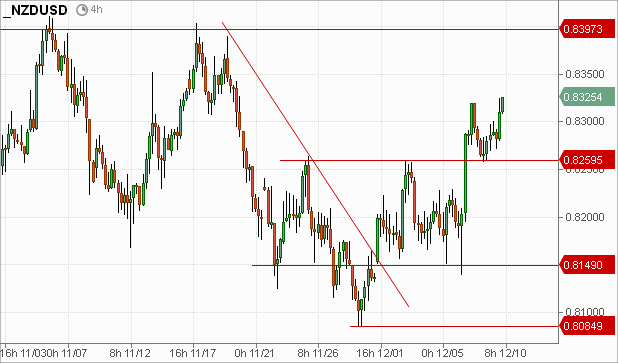 It's been a few months of generally sideways action, though with a bearish lean.

However, there does seem to be some bottoming of late after the pair dipped below 0.81, and an inverse head and shoulders type pattern with a neckline near 0.8260 seems to have developed.

With a push above that neckline, the pair now looks set to target resistance near 0.84, which was the level at which the pair was rejected twice during November.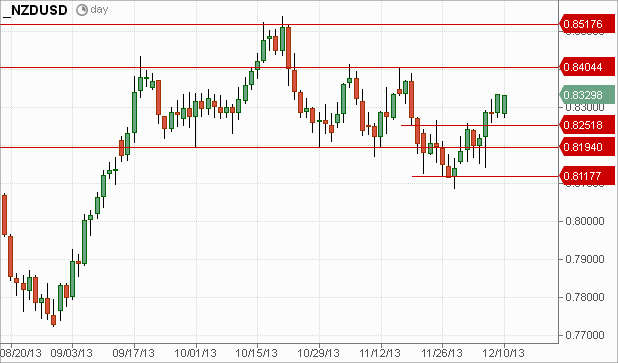 This rally may just be a short term move.

Looking at the daily picture its not much to talk about, and we've had a head and shoulders pattern play out here, but without the follow through.

Therefore, its worth considering that after such a prolonged period of sideways action and without a break lower following such a clear pattern, there's a chance we actually have a breakout in the opposite direction.

That may go against the better instincts considering the USD "should" be gaining with taper seeming closer than ever with good NFP data, but as I wrote yesterday it hasn't.
Perhaps, the other scenario is that, a stronger US economy could maybe lead to higher commodities which can help commodity linked currencies like the Kiwi.