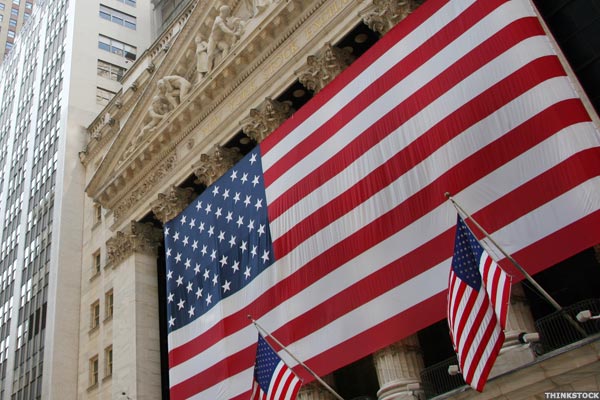 First-quarter earnings will take a backseat to the Federal Reserve in the coming week.
The central bank will meet on Tuesday with an announcement set for Wednesday afternoon and while the chances of an interest rate hike are slim, investors will be keen to gauge how willing members are to move at the next meeting in June.
"While we assign a low probability of a rate hike, sentiment may be impacted by Fed comments about the strength of economic health and implied likelihood of a June rate hike," said Terry Sandven, chief equity strategist at U.S. Bank Wealth Management.
Fed funds futures only price in a rate hike with odds greater than 50% in November, nearly a year after December 2015's initial liftoff, according to CME Group. The chance of an April rate hike is currently priced in at 2%, while a June hike has an 17% probability. September has a 47% chance.
The majority of analysts expect Fed Chair Janet Yellen and fellow Federal Open Market Committee members to stay their hand this month on continued headwinds buffeting the U.S. economy. Language in the Fed's announcement is expected to parrot recent releases, emphasizing data dependence but indicating that the trends continue to move towards the Fed's target.
"We expect little change in the Fed's policy stance at this meeting, which will neither signal an approaching hike, nor be intended to preclude one," Morgan Stanley analysts wrote in a note. "Should the outcome of the April FOMC meet our expectations, markets are likely to nudge the probability of a June rate hike higher -- closer to one-in three but below one-in-two."
Earnings continue to come in at breakneck speed in week three of the season. Nearly one-third of S&P 500 companies already have...
More