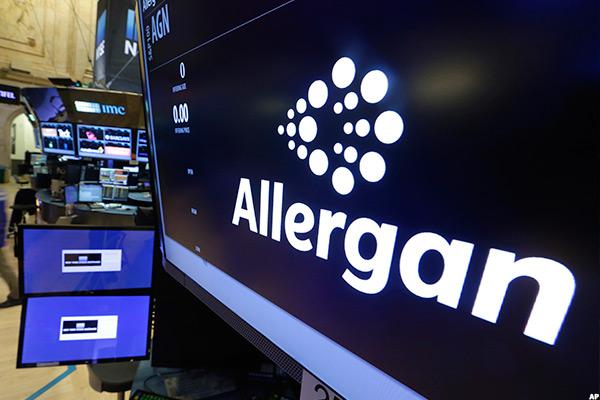 Come Monday and investors in British pharma giant Allergan ( AGN) will be rooting for the company and hoping it continues its recent history of beating earnings estimates.
On the face of it, a 28%-plus year-over-year projected drop in quarterly sales and a 24%-plus decline in earnings-per-share (EPS) isn't really great news.
Sure, the $100 billion enterprise, (which in April terminated an agreement to be bought by Pfizer (PFE) ), is now flush with cash to invest and share after completing a $40.5 billion sale of its generic drugs business to Teva. But is Allergan really a good bet now, or are there other growth...
More