The key macro story today was the strong employment data out of the UK.

The Claimant Count (the number of people seeking unemployment benefits) fell by 32.6K in September, after a 36.3K drop in July, and better than expectations of a 21.2K decline. Over the last 3 months, the Claimant Count has declined by 94.8K, the largest cumulative 3-month drop since 1997.

Here's that decline in visual form: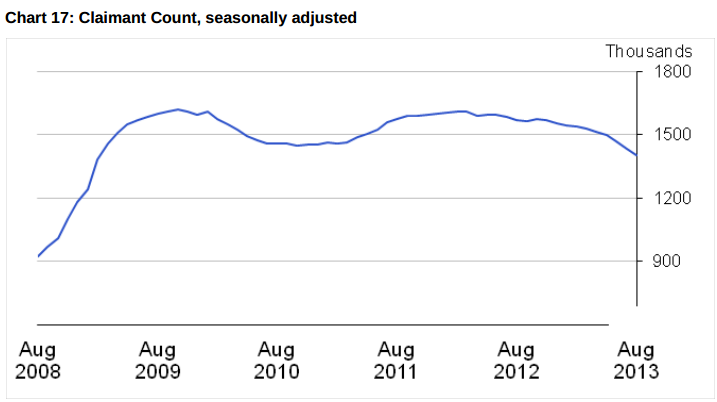 The unemployment rate also declined, though the reading is for July (the reading is one month behind the Claimant Count).
What the data shows is that the UK recovery is proceeding at a decent clip, especially relative to the Euro-zone, and why I have been beating the EUR/GBP bearish drum over the last month and a half.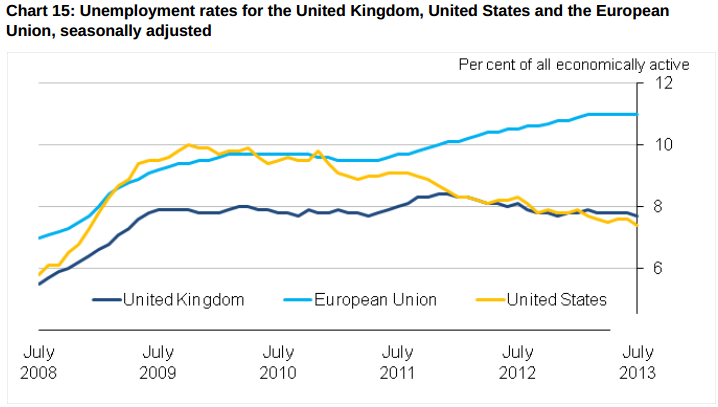 Let's see if this employment data means markets will price in a slightly earlier exit from UK low interest rates, which should help to support the GBP, (though may bring some discomfort to the BOE policy makers that want to see interest rates stay lower).
- Nick