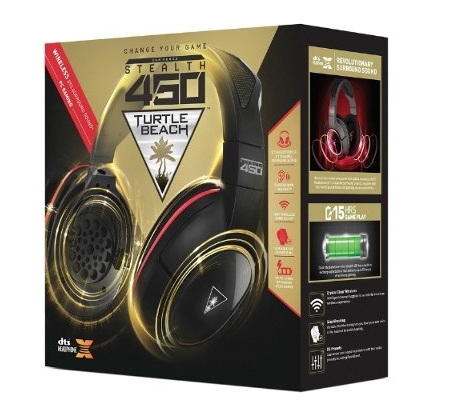 Turtle Beach Corporation (NASDAQ: HEAR) is currently trading up 1%, moving at $2.10.
With the next earnings report due to be released in November, analysts currently place Turtle Beach's anticipated earnings per share losses around -$0.08 with a one-year price target hitting $3.70.
The net profit margins for the company currently rest at -14.1%, accompanying a weekly performance of -6.33%, according to Stock Transcripts. The company's 50-day moving average is currently -5.26%.
New Products
The audio tech company released its newest set of wireless headphones yesterday, titled the Ear Force Stealth 450 Wireless PC Gaming Headset, according to a press release, encompassing all aspects of a luxury headset without the massive price tag.
Some of the features that come along with the headphones are completely wireless headphones, simple set up and surround sound capabilities. Along with that comes a light and comfortable fit with a 15-hour rechargeable battery, retailing for $129.95.
"The Stealth 450 PC gaming headset offers an amazing mix of best-in-class features to PC gamers for an amazing price," said Juergen Stark, CEO, Turtle Beach Corporation, according to the press release. "And the 450is very similar in design to our fan-favorite 420X that we launched for Xbox One in July, so we know we've got another winning gaming headset sure to keep PC gamers happy."
For more business and financial news, click here.