When we last looked at the GBP/JPY pair, it was in a 2-and-a-half week range, and since then it broke down and established a new low near 155.40.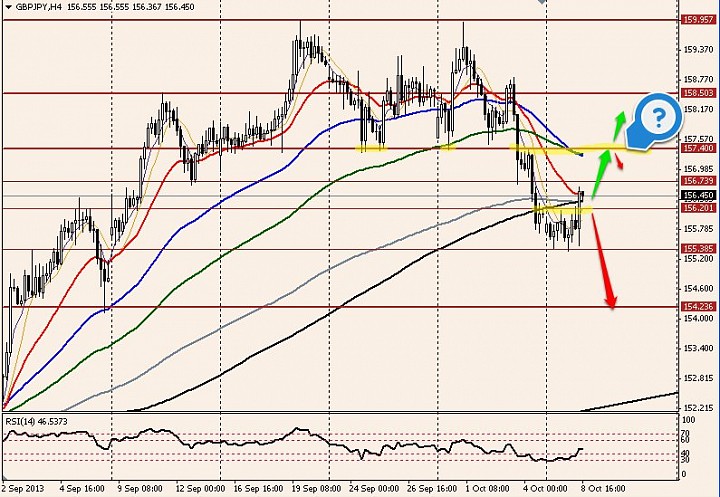 This week, the pair has been in consolidation in a fairly tight 80 pip range, with resistance at the 156.20 level.

In the NY morning, the pair managed to breach this level, which opens up a move towards the old support turned resistance at 157.30. 
Is this then a short-term mark-up phase? It's possible considering the downswing the pair had seen, and with the USD/JPY putting in a low as well. Therefore as long as the pair managed to stay above the 156.20 area it should be considered bullish in the short-term.
However, the wider picture still can point this being a pullback rather than the start of a new trending action. A failure to advance, and a dip back through 156.20 then should be taken as an important sign (a false break-out) and a continuation of the recent downswing. We should look to weak risk sentiment in equities for this scenario to play out.
- Nick