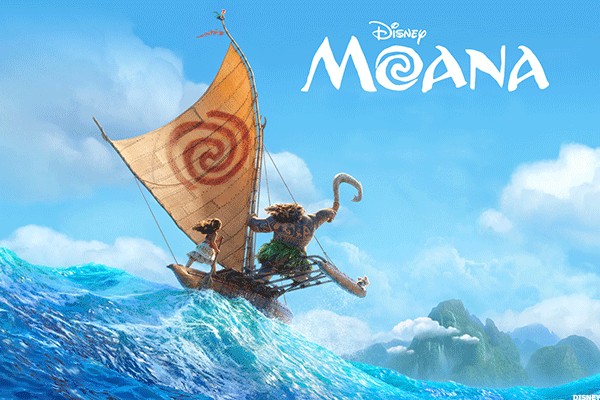 Editors' pick: Originally published Nov. 25.
Walt Disney's (DIS) "Moana" animated film should finish atop the domestic box office over the Thanksgiving holiday weekend, according to analysts at MKM Partners, BMO Capital Markets and Piper Jaffray.
The film is positioned to produce a five-day gross opening that could challenge the $93.6 million five-day total of Disney's "Frozen" from Thanksgiving 2013, MKM said in a note today. Moana's Wednesday opening of $15.7 million already topped Frozen's $15.2 million same-day debut.
Disney's shares were up two-thirds of a point in early Friday trading, to $98.90.
The new animated film, which stars the voices of actor Dwayne Johnson and newcomer Auli'i Cravalho, should debut in first place with projected revenue of $64 million in its opening weekend, MKM said. BMO also expects the film to debut on top, but to gross $68 million to $73 million this weekend. Piper estimates that Moana will gross $75 million to $80 million domestically over its five-day period.
Harry Potter spinoff "Fantastic Beasts and Where to Find Them" should drop to second place this weekend and bring in...
More