A few hours ago, StreetInside wrote that Pfizer (PFE) agreed to acquire Anacor Pharmaceuticals (ANAC) for $99.25 per Anacor share, in cash, for a total transaction value, net of cash, of approximately $5.2 billion. ANAC stock immediately jumped more than 50%. Let's check what they bought and if Anacor's business meets Pfizer's needs. 
Anacor Pharmaceuticals
Anacor is a biopharmaceutical company focused on discovering, developing and commercializing novel small-molecule therapeutics derived from its boron chemistry platform. Anacor's first approved product, KERYDIN® (tavaborole) topical solution, 5%, is an oxaborole antifungal approved by the U.S. Food and Drug Administration in July 2014 for the topical treatment of onychomycosis of the toenails. Novartis and Anacor has a special agreement to distribute and sell KERYDIN in the United States. 
According to Goodrx.com, KERYDIN is the only drug in oxaborole antifungals market. What does oxaborole antifungal mean? Oxaborole antifungals are used to treat nail fungus. They work by slowing down and preventing the growth of the fungus causing the infection.
The price of this drug is quite high: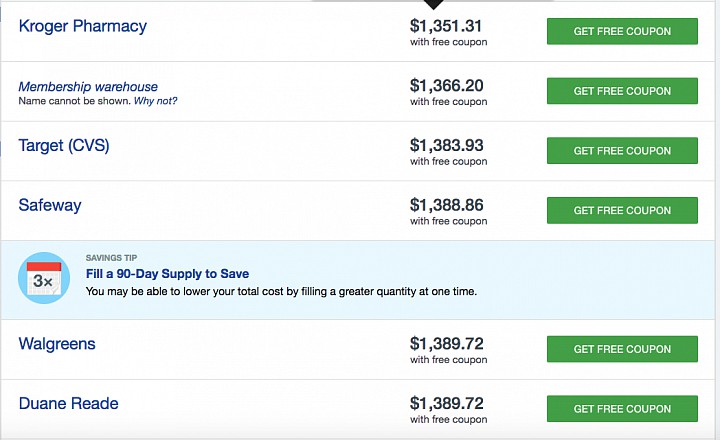 The research analysts forecast the global dermatophytic onychomycosis market to grow at a CAGR of 7.44% during the period 2016-2020. According to Global Data, potential competitors of Anacor are: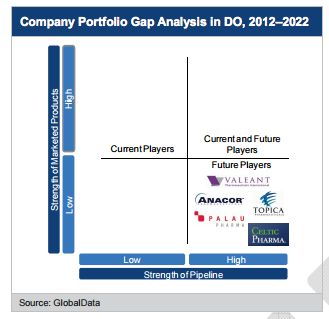 As we can see, Valeant had been higher than Anacor before the FDA approval. As far as we know that Valeant has some difficulties with their debt (however, I am sure that they are absolutely comfortable with their debt, it's well distributed) or with its size actually, Anacor right now is the only player on this market. Yes, you can say that Valeant has Jublia approved last year as well, but as we can see it has some problems with distribution: CVS Caremark Cuts Coverage For Valeant Fungal Drug Jublia. That's why I think that Anacor's drug at the moment doesn't have any competitors. 
What about financials?
Anacor's first quarter results are the following:

Revenue is generating from Kerydin, R&D expenses are that high due to crisaborole program, KERYDIN program, Gates Foundation program and other research programs. The new drug application from the crisaborole program was submitted a few months ago (a novel non-steroidal topical anti-inflammatory phosphodiesterase-4 (PDE-4) inhibitor in development for the potential treatment of mild-to-moderate atopic dermatitis in children and adults). It's too early to make any forecasts or conclusions about the new drug, the company is too far away from the approval.
Conclusion
It's definitely not a pig in a poke for Pfizer. THe company will be able to give Anacor's management an extra space, in both equipment and funds, to work on their new drug. Moreover, Pfizer will be able to add around $50M to their revenue, which is not that a lot. That could be a good addition to Pfizer's current drug portfolio, but it couldn't be the main reason to buy PFE.