While Coke venue is packed, historic site not on Boulevard map
'It may have been our fault,' says Rio tourism secretary
When the music started blaring, kids barged one another aside to snatch free sodas at Coca-Cola Co.'s bayside fan center. To get in, visitors queued for hours on Rio de Janeiro's Olympic Boulevard.
Two blocks back from the water there were only a couple dozen spectators at an Aug. 13 show of dance, drumming and capoeira in a plaza. That's bad news for Afoxe Filhos de Gandhi, the city's oldest group promoting Afro-Brazilian culture, which had hoped to profit enough from the event to repair the roof of a former slave market that is its headquarters.
The re-vamping of Rio's historic downtown port area in advance of the world's biggest sporting event costs billions of dollars and was meant to showcase gleaming new office towers, museums and a host of historical sites to lure tourists, residents and companies. The region owes much of its soul to Africa; freed and escaped slaves settled in the area, and samba was born on its cobblestone streets. As the games cruise to a conclusion, it's the sponsor venues that have hogged all the attention.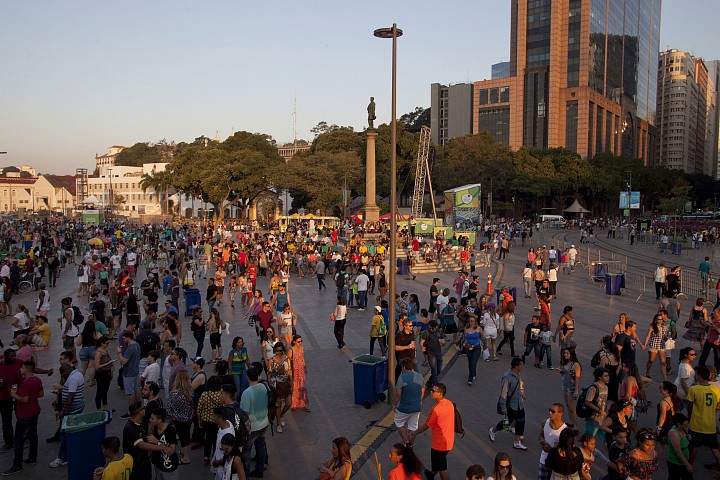 Last weekend alone 350,000 visitors flocked to the waterfront Boulevard to see the Olympic flame, eat at food trucks, and watch live musicians playing in the shadows of a massive cruise liner where U.S. basketball players reside. Less than two blocks back from the bay, the Valongo Quay, a recently-excavated site where more slaves made landfall than any other port in the...
More