The stock market – as proxied by the S&P 500 – had a strong month in February, returning 4%. As always, however, there were some big winners and big losers. Let's focus on the big winners here.
The three S&P 500 stocks with the best total returns in February were high-performance materials and engineered products manufacturer Arconic (NYSE: ARNC), pediatric nutrition leader Mead Johnson Nutrition (NYSE: MJN), and asset-management company Legg Mason (NYSE: LM).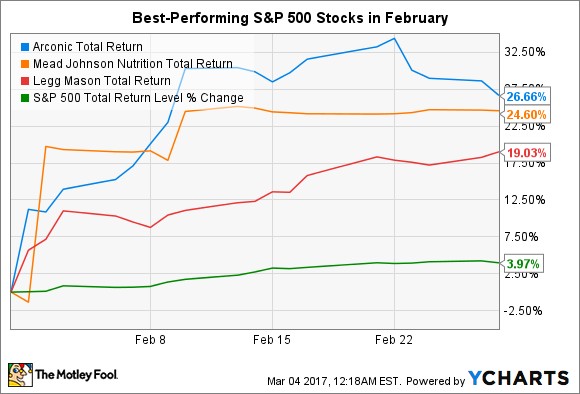 Arconic: Optimism about the Alcoa separation and Trump
Arconic is a new name but has old roots. It was formerly part of aluminum industry pioneer Alcoa, before being renamed and spinning off the legacy upstream business last November into a new entity, which kept the old name of Alcoa -- but replaced "Inc." with "Corporation."
Arconic provides high-performance materials and engineered products to the aerospace, automotive, and other growth industries. The company includes the three business segments that formerly comprised Alcoa's value-added portfolio: global rolled products, engineered products and solutions, and transportation and construction solutions. Arconic also owns a 19.9% stake in Alcoa Corporation.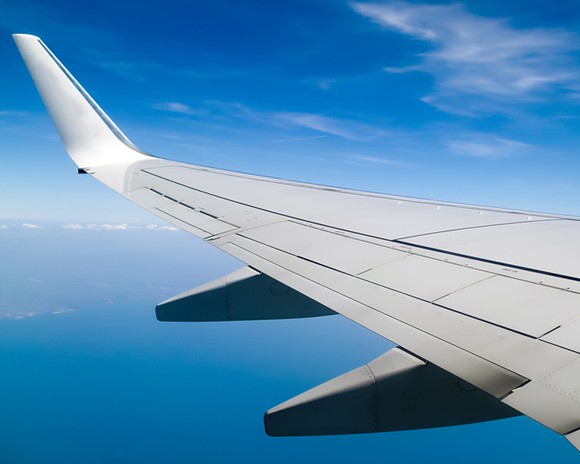 Image source: Arconic.
Arconic stock's total return of 26.7% in February can probably be largely attributed to optimism that the separation of Alcoa Inc. into two companies will unleash value for shareholders in each of the companies, as well as to the so-called "Trump Effect," or the rally in the stock market since November, when Donald Trump was elected president of the United States. There's a belief among some investors that Trump will enact policies that will rev up industrial production and give a leg up to U.S. companies competing in what's now a global market.
In the fourth quarter of 2016, Arconic's revenue was flat with the prior-year period, while pro forma loss per share widened to $2.88 from $1.64. Excluding one-time items associated with the split of Alcoa Inc., earnings per...
More