Invest with Confidence. Are you a financial professional? Stay on top of your portfolio with Benzinga Pro's real-time newsfeed and alerts and never miss a headline again.
Don't miss the chance to try it FREE today.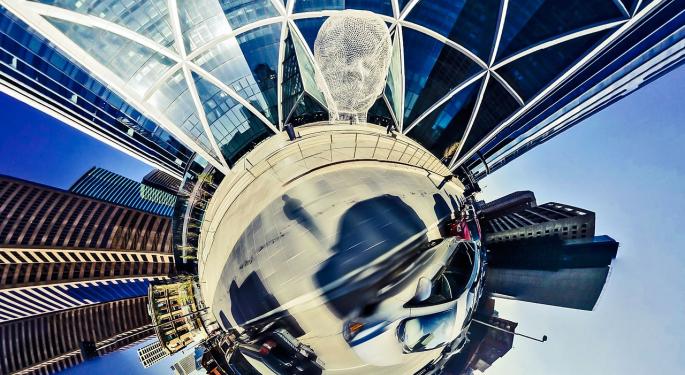 Perrigo Company plc Ordinary Shares NYSEPRGO disclosed it elevated John Hendrickson as its CEO. The move comes after its CEO, Joseph Papa, resigned to join the troubled Valeant Pharmaceuticals Intl Inc NYSEVRX as its Chairman and CEO.
Papa is expected to join Valeant in early next month. Reacting to the appointment, Papa said, "I am excited to take on the challenge of leading Valeant and helping the company chart a new course. Valeant has world-class franchises, important treatments for patients across numerous therapeutic areas and a very talented and dynamic workforce, and I am confident that the company has a bright future ahead. We have an opportunity to move forward with a renewed focus on operating with integrity across all areas of the business and providing customers with safe and affordable products that improve their lives."
Perrigo traded down by 9.9 percent, while Valeant traded 4 percent higher.
Valeant said Papa has held management positions in different pharmaceutical firms including DuPont Pharmaceuticals, Pharmacia Corporation, G.D. Searle & Company and Novartis AG. The company added that Papa served as a director of Smith & Nephew, a developer of advanced medical devices.
The company's Chairman, Robert Ingram, commented, "The Board has conducted a thorough search process and believes that Joe is the ideal leader for Valeant at this time. He has a strong shareholder orientation, a background in science, and an unmatched track record of accomplishments, highlighted by his ability to lead companies through times of transition and drive excellence across commercial, manufacturing and R&D platforms. In addition, fostering an ethical culture and creating opportunities for professional development have always been high priorities for Joe, and we look forward to Joe's arrival at Valeant."
For its part, Perrigo Chairman, Laurie Brlas, said "Aligned with our succession planning process, the Board of Directors has elevated John to Chief Executive Officer from President, where he led global operations and had responsibility for almost 70% of our employee base."
He added, "John is an exceptional leader who is passionate about our mission, committed to our core values, and with his breadth of experience, is uniquely qualified to successfully lead Perrigo into the future. He has made exceptional contributions to the business during his 27 year tenure, including leading our U.S. Consumer Healthcare business, and we are confident that he has the industry expertise and the operational track record to continue to drive growth."
Commenting on the elevation, Hendrickson said, "I am privileged to have been chosen as the Chief Executive Officer to lead our great company forward. Perrigo's long-tenured and cohesive leadership team has successfully positioned the Company for a great future. As we implement our strategic plans across the organization we are aware that we need to execute against our goals with a renewed sense of focus and operational discipline."
© 2016 Benzinga.com. Benzinga does not provide investment advice. All rights reserved.