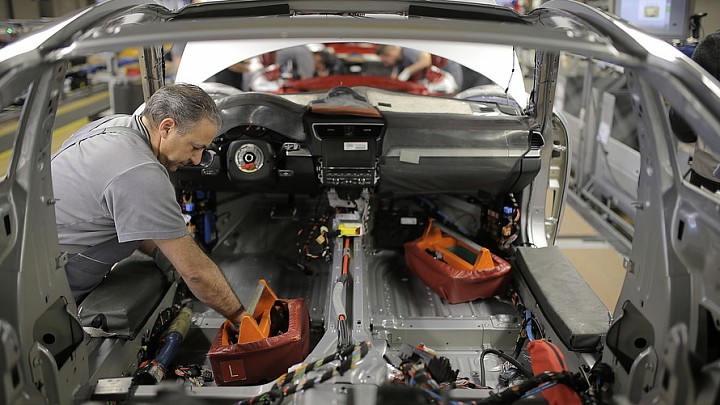 LONDON (MarketWatch) — Building a wall along the border with Mexico. Launching a trade war with China. Scrapping the Trans-Pacific Partnership, and rethinking the involvement of the United States in trade agreements around the world.
When he moves into the White House in January, President Dondald Trump will have plenty of options for making good on his campaign promise to use tariff barriers to rebuild American industry.
There is one potential trade war, however, that few people have so far noticed — but which could soon be his easiest target. Germany. Given the size of its population, it runs a far larger trade surplus than China — and a massive surplus with the U.S. in particular. Even better, the industries to pick off are relatively simple to identify, and would actually have a chance of creating well-paid American jobs.
Heck, Trump would even be settling a family score — the Germans deported his grandfather, Frederick Trump, for draft-dodging. They might be feeling nervous about Jan. 20, the day of Trump's inauguration, in Beijing and Mexico City — but the place they should be feeling really nervous is Berlin.
When Trump confounded expectations earlier this month, and brushed aside Hillary Clinton to win the presidency, world leaders were not exactly falling over one another to congratulate them. Few had wanted him to win. Even so, the message from German Chancellor Angela Merkel was especially chilly, making plenty of pointed remarks about liberal values and shared responsibilities.
To most commentators, that was a reflection of Merkel's commitment to tolerance and openness, which are certainly among her best qualities. But it may have reflected something else as well. Trump's campaign rhetoric about ripping up free-trade agreements, and about protecting American industry, must sound troubling to anyone who is aware of what keeps the German economy ticking.
In...
More