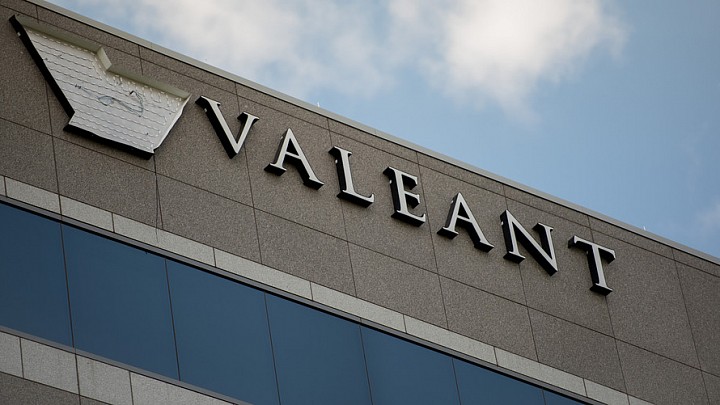 Valeant Pharmaceuticals International Inc. is scheduled to report third-quarter earnings before the bell Tuesday and analysts are expecting another decline in profit and revenue.
The company VRX, -0.26% has been battered over the past year, as a scandal about its drug pricing and accounting methods exploded into a major controversy that led to the ouster of longtime Chief Executive Michael Pearson and an overhaul of the company's operations and strategy.
New CEO Joseph Papa set reducing debt as a key goal for the company when it reported second-quarter earnings, unveiling a plan to sell assets and transform itself into a more conventional drugmaker. The company was forced to ask lenders to amend covenants on some of its borrowing earlier this year to avoid default.
Don't miss: Valeant's volatile shares are spooky — how about trying its bonds instead?
Analysts will expect an update on a report last week by The Wall Street Journal that Valeant was in talks with Japan's Takeda Pharmaceuticals on the possible sale of its Salix unit for about $10 billion. The news was welcomed by investors who are worried about the more than $31 billion in long-term debt sitting on the company's balance sheet. Valeant currently has a market capitalization of just $6.7 billion. It acquired Salix, which makes treatments for stomach disorders, in 2015 in a deal with an enterprise value of $14.5 billion.
"Although we question if this is the optimal time to...
More