Today, we got a couple of Canadian economic releases.
Wholesale Sales m/m for May grew 2.2%, beating forecast of a 0.7% reading. The April reading was revised up to 1.4% from 1.2%. This is a good sign of improved consumer spending, but not a timely one for forex traders.
The Consumer Price Index grew 0.1% in June. This was in line with expectation, and down from the 0.5% reading in May. The 0.1% reading is the lowest this year, and suggests some leveling of inflation risk after a couple of hot readings for February and March of 0.8% and 0.6% respectively. The year to year inflation rate is still rising, showing a 2.4% increase in June compared to the 2.3% increase in May.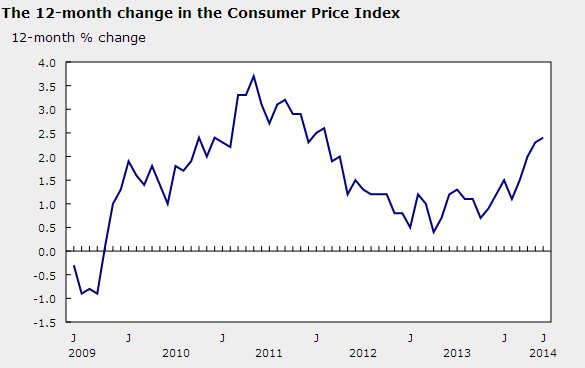 (source: Statistics Canada)

The inflation data is obviously the one traders care more about today. It is somewhat mixed because while the month-to-month reading fell, the overall trend in the y/y reading is rising further above the 2.0% target rate. 

A string of strong inflation reading can influence the Bank of Canada to consider raising rates sooner, the prospect of which should strengthen the Canadian Dollar.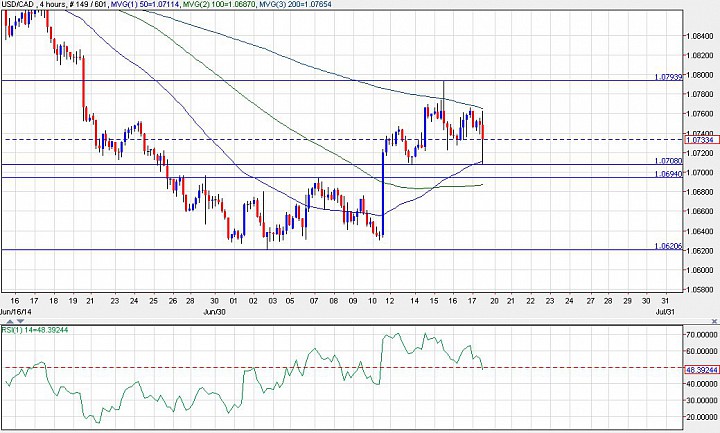 (usdcad 4h chart 7/18)

The 4H chart shows a pair in consolidation, or slight bullish correction. After setting up a price bottom last week, price extended to 1.0793 this week. So far, there is not sign that the bullish correction is over. Today's price action came back down to this week's low around 1.0708 and there was support there. This means, a break below 1.07 should put the focus back toward the 1.0620 low. Otherwise, the bullish correction is still in play.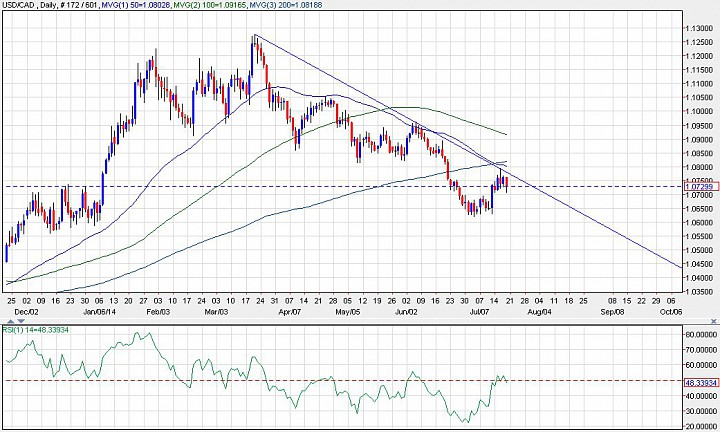 (usdcad daily chart 7/18)
However, when you look at the daily chart, you can see that the bullish corrections cenario is being challenged by a falling trendline. USD/CAD is therefore at the crossroad. A break above 1.08 should usher in further bullsih correction, while a break below 1.07 could be a sign of bearish continuation.