Xactly provides a cloud-based solution for compensation solutions for employee and sales performance management in the USA and UK. The company's stock price grew up more than 2% yesterday evening and fell down 2.41% this morning.
<!== INSTRUMENT %% %60% ==!>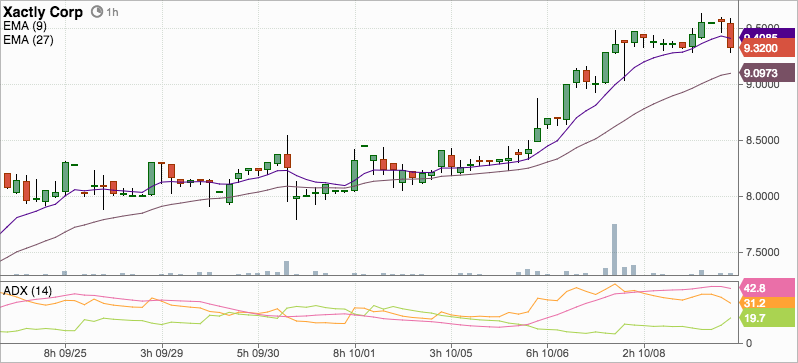 Let's check the company's operating and financial performance and understand further potential of the stock. 
Number of subscribers is growing, 3-y CAGR is around 22%. I assume that the growth rate will slow down, however the company can keep it on a high level. This market is very competitive, however the company has already signed the agreements with Salesforce and Workday. 
Average revenue per account
ARPA is dropping down. The main reason for that is a high number of subscribers growth rate. Moreover, as of July 2015 the company had $128 average revenue for the first half of the year which is 10% less than the previous year level. So I think that the ARPA will be decreasing over the next several years.
Customer acquisition cost
Customer acquisition cost grew up significantly this year: as of July 2015 it was around $717 (+34% in comparison with previous fiscal year). I assume that the company will reach around $815 CAC this year and moreover it will continue to grow. 
As a result I think that the company has a high potential in terms of revenue growth, but it needs to do something with its marginality. Operating costs have the same growth rate as revenue so the company needs to find more ways to monetize its subscribers.