Earnings Preview: Key Performance Drivers for CVS Health in 2Q15
Returning value to shareholders
CVS Health (CVS) expects to pay out $1.40 per share by way of dividends in 2015. The company has had a strong history of returning value to shareholders through dividends and share repurchases. In 1Q15, CVS repurchased shares worth about $2 billion and paid dividends of $399 million.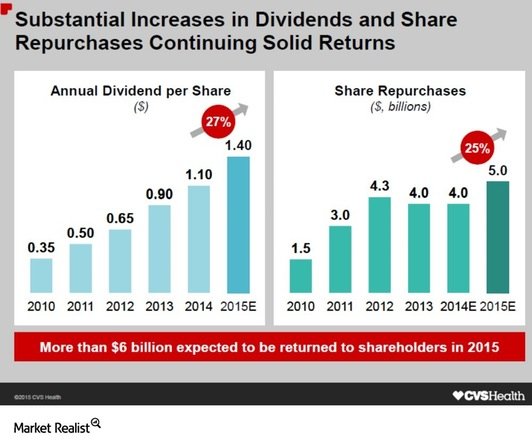 Dividend payout ratio
CVS's dividend payout ratio of 27.6% over the last 12 months compares to almost 47% for the S&P 500 Index (SPY) and 44.7% for the S&P 500 Food and Staples Retailing...
More