Here's a great image that shows the 5 regional US manufacturing surveys (that are put out by the regional Fed banks) at the same time.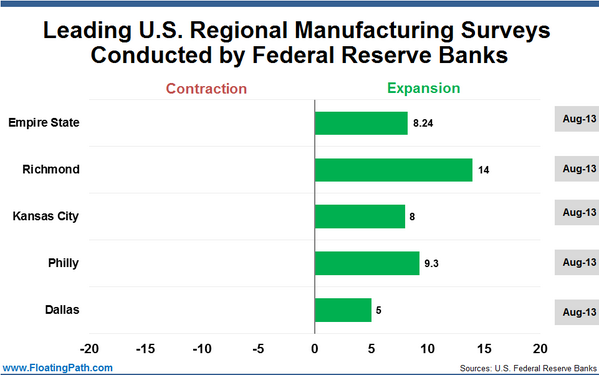 All 5 banks have released their measures for August, and all 5 show positive readings point to a likely good monthly ISM manufacturing index readings for August (released on Sept. 1st). In July, the ISM index rose to 55.4, a 4.5 increase compared to June's 50.9.
While the US macro picture was caught off-guard by the poor new home sales report last Friday - which generated some worry over the state of the housing market - if manufacturing can pick up the slack, it would help the US to keep its modest pace of growth.

- Nick