Everything was awesome until the middle of the afternoon...
And then the world was reminded about GREXIT fears and that the global oil collapse is far from over... and things changed on the day...
Still, stockholders can't complain - nearly the Dow's best week since 2011... (best week since first week of Jan 2013)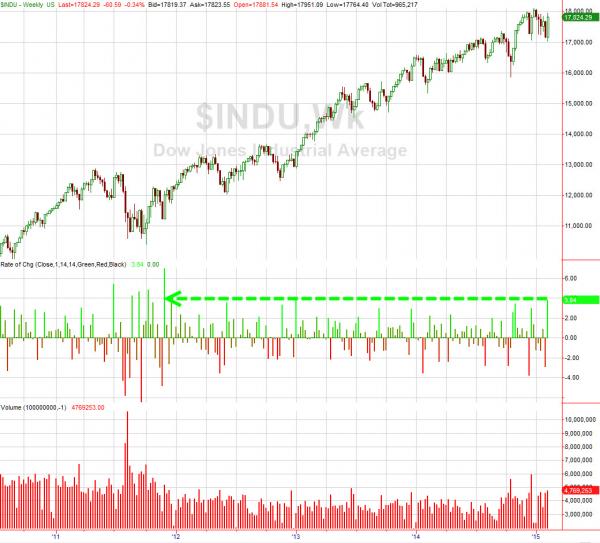 But Biotechs worst week since October...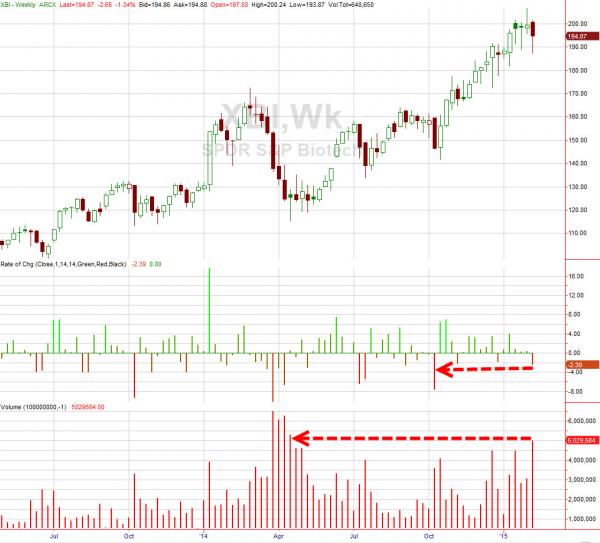 As it led all major indices on the week -= but note the ugly close today
On the day things were extremely volatile... as stocks roundtripped gain from Jobs, ramped into the European close,  then tumbled on Greek downgrades, Rig Counts, and Greek ultimatums...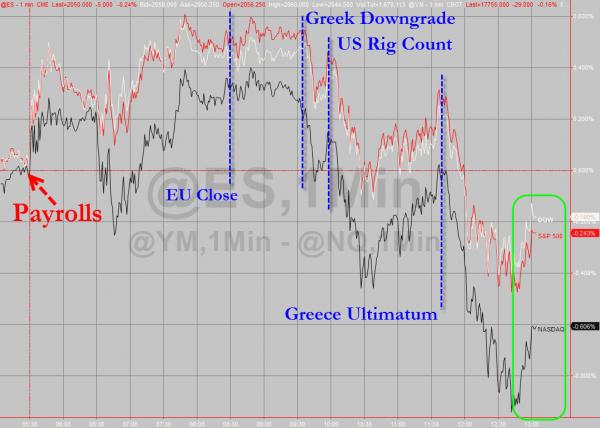 Internals shifted earlier in the day when we saw "Most shorted" decouple...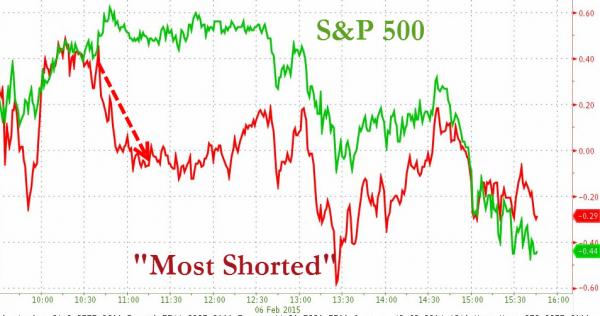 and VIX decouple...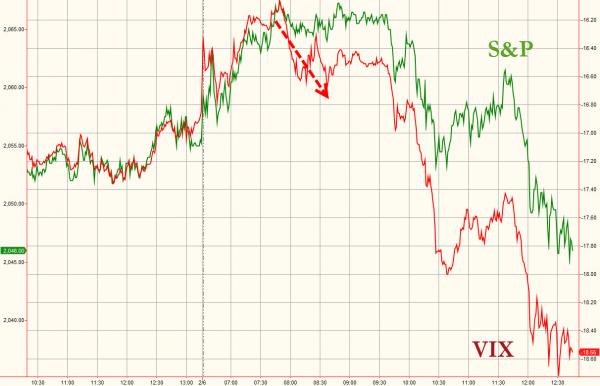 Stocks end the week with a dump and then a desperate ranmp which got The Dow perfectly unchanged YTD!!! Are you fucking kidding me?!! S&P 500 is red for 2015 still...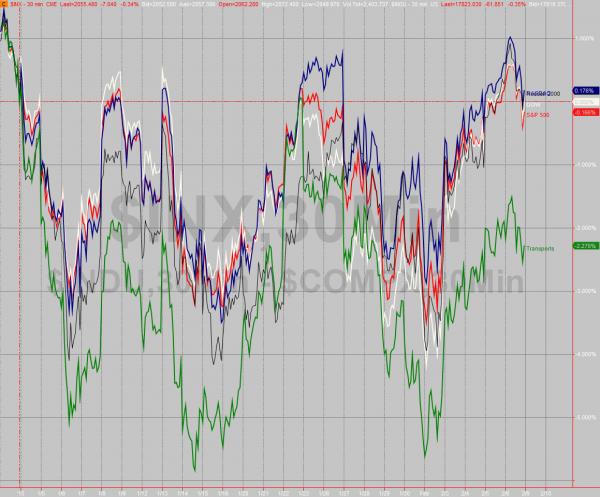 Behold the magic of efficient markets - a perfect levitation to Green YTD!!!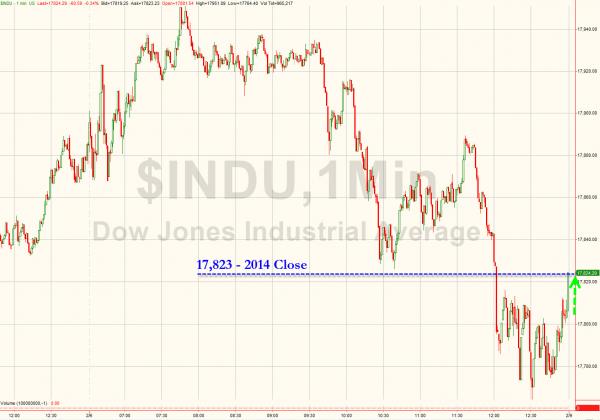 Treasury Yields exploded on the week (no really they did)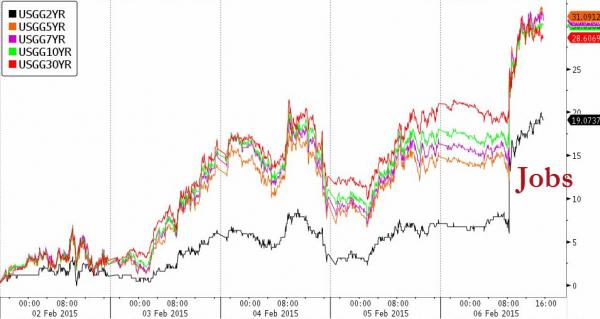 30Y yields topped 2.5%, rising 13% on the week for the worst week since Jan 2009...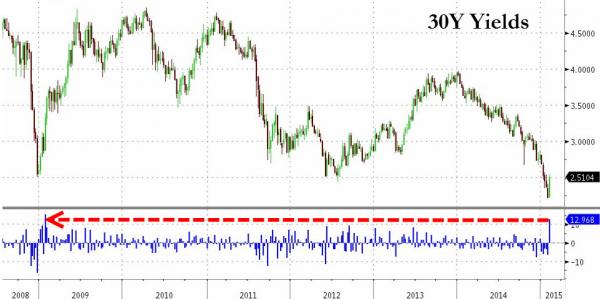 The USD ramped all the way back to unchanged on the week today after the jobs print...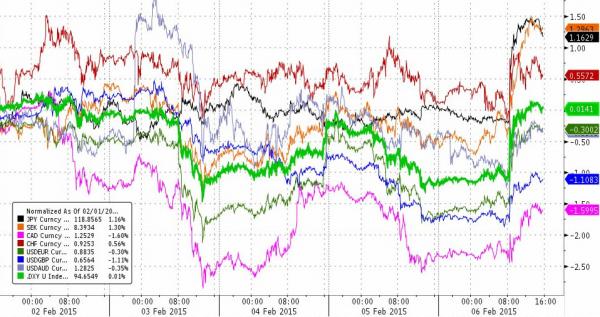 Commodities ened teh week very mixed. Gold & Silver dumped, Crude and Copper jumped...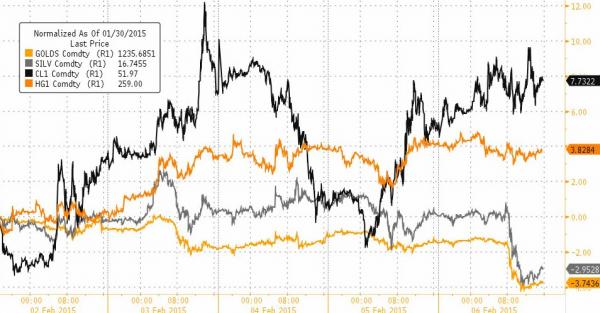 Notably Crude and copper are unch from payrolls as gold and silver bore the brunt of the USD surge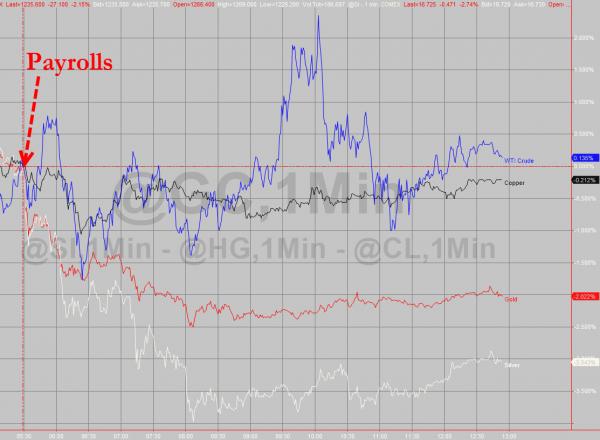 At the end of the day, Silver, Gold, and Bonds lead in 2015, the S&P is still negative...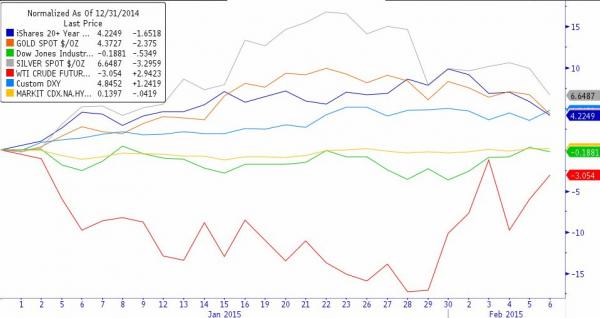 Charts: Bloomberg
Bonus Chart: "Because... fundamentals"