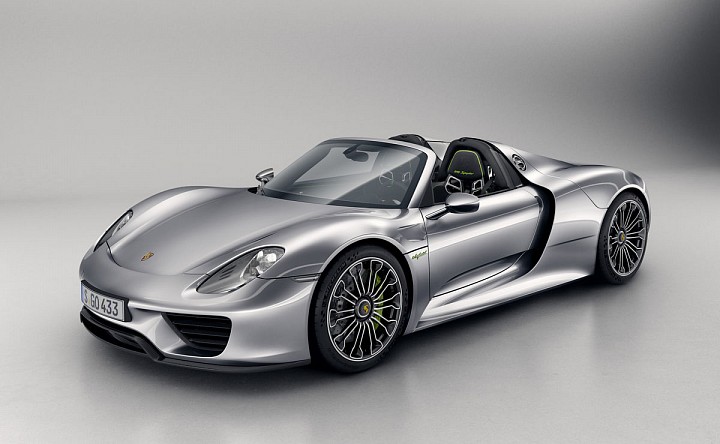 Looks great, but price is biting.
Engines: 4.6-liter V-8 and two electrical motors for a total of 887 horsepower and 940 pound-feet of torque.
Transmission: Seven-speed dual-clutch automated manual.
Speed: 0 to 60 mph in 2.5 seconds.
Range and mileage per gallon: About 20 miles on electric power; mpg not yet rated. 
Porsche is becoming my favorite car maker. Diversifying its product range from this "hyper car" to much more affordable Macan and plans for "baby Panamera". I think its revenue and profit should soar.
Unfortunately, Porsche had transferred its operating business to Volkswagen and became an investment holding company and now it is impossible to make a direct bet on this brand. :(