Authored by Nassim Taleb via Medium.com,
The BBC did some kind of educational cartoon on Roman Britain and represented "diversity" in terms of someone looking African in the show as representative of "diversity" at the time.
The BBC was effectively applying quotas retroactively (I mean, really retroactively). Any dissent from the statistical errors made by the politically correct police is treated as apostasy. Effectively, scholarship is dead in the U.K.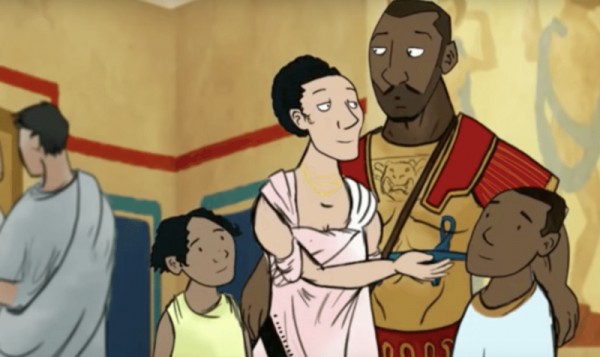 What was meant to be a "typical" of Roman Britain by the BBC: flowing quotas of political correctness backward in time.