If you saw a nickel on the ground, would you pick it up? Would your answer change if it was a $1 bill? How about a bag of $100 bills?
Thus far in 2017, short volatility traders have been picking up the equivalent of industrial-sized garbage bags filled with $100 bills. In shorting equity volatility – via ETFs, futures, or options – they have been earning what seems like a risk-free reward. Volatility has never been this consistently low for so long, and shorting it has therefore never been easier.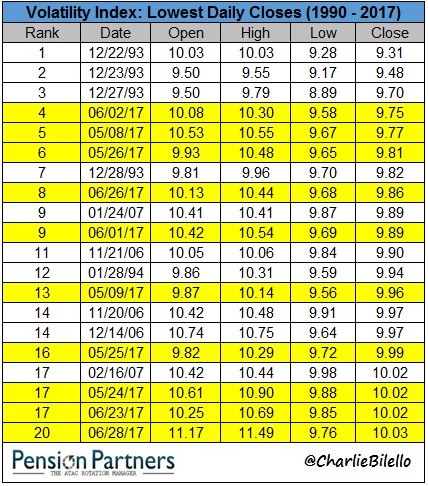 But the word around town is finally getting out. It is hard keep traders quiet for long when they are picking up bags filled with $100 bills. Non-commercial futures traders have built up their largest net short volatility position in history. Every one, it seems, is lining up to receive their free bags of...
More