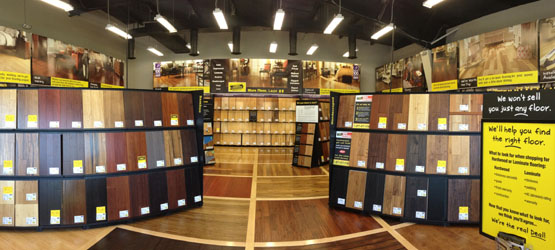 In the wake of a 60 Minutes episode showing Lumber Liquidators (NYSE: LL) flooring containing formaldehyde, the stock dropped more than 40 percent, according to The Associated Press.
The 60 Minutes report showed Lumber Liquidators products created in China failed emissions tests in California, according to the AP; however, the company is standing by their product. This is the lowest stock price for Lumber Liquidators in two years.
"We stand by every single plank of wood and laminate we sell all around the country," the company said, according to the AP.
Currently, the company has 354 stores in the United States and Canada with 37 in California.
Yahoo Finance commenter veryl said:
"I watched a documentary called 'Death by China' which is about the migration of industry from the US to China. In it were cited all kinds of examples of serious safety and quality issues, apart from the larger cultural issue of lost jobs and lower pay to workers here in the US.

This article makes it sound as though this were some new and unexpected discovery. Am I the only one that's ever heard about products from China being unsafe and of low quality?"