The last time we heard of Noor Salman, the widow of the Orlando nighclub shooter, she was said to have disappeared from the authorities' radar, whether on purpose or because she was not a suspect. That changed on Monday, when law enforcement officials told AP that the widow of the Orlando nightclub shooter was arrested Monday by the FBI.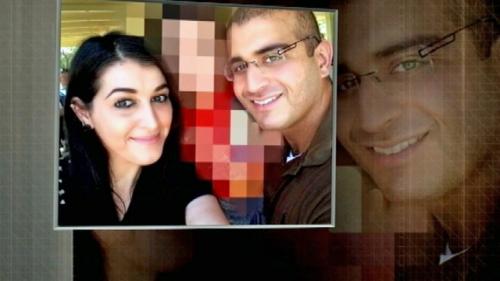 The official said Noor Salman was taken into custody Monday morning in the San Francisco area and is due in court Tuesday in California. She's facing charges in Florida including obstruction of justice. 
According to the NYT, investigators interviewed Ms. Salman for hours after the attack and came to believe she was not telling the truth about her husband's plans to carry out the rampage.
Noor Salman moved to the San Francisco area after her husband, Omar Mateen, was killed in a shootout with SWAT team members during the June 12 massacre at the Pulse nightclub in Orlando. He was the only shooter, and by the time a three-hour standoff between Mateen and law enforcement had ended, 49 patrons were killed and another 53 people required hospitalization.
Mateen pledged allegiance to the Islamic State group during the standoff.
Prior to the attack on Pulse, a handful of other U.S. gay bars had been targeted, including Neighbours, a popular gay nightclub in Seattle. It was packed with New Year's Eve revelers on Dec. 31, 2013, when a man poured gasoline on a carpeted stairway and set it ablaze. No one was injured; Masub Masmari was sentenced to 10 years in prison for arson.
Noor Salman is expected to make an initial appearance on Tuesday in federal court in San Francisco.