FBI agents are set to investigate security concerns related to the private email server used by Clinton during her time as U.S. Secretary of State.
In addition to the email server, agents will also look into the security of a flash drive which contained copies of Clinton's emails, according to Sky News. David Kendall, Clinton's lawyer, currently has possession of the drive.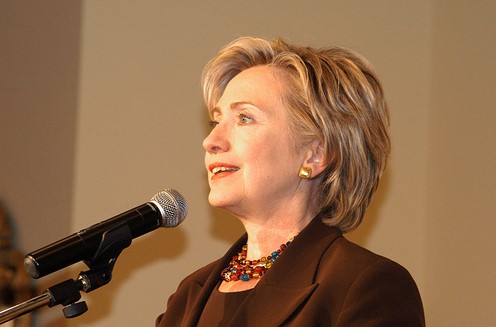 Investigations relates to time as U.S. Secretary of State
Kendall has since confirmed that the FBI had contacted him: "The government is seeking assurance about the storage of those materials. We are actively cooperating."
Clinton is currently the Democratic frontrunner in the lead-up to the 2016 presidential election. Her decision to use a private email server has attracted widespread criticism since the story broke in March.
The server handled emails at Clinton's home in Chappaqua, New York, and investigators are looking into whether it was used to send or receive any classified information during her time in office.
Brian Fallon, a spokesman for Mrs Clinton's presidential campaign, took to Twitter Inc (NYSE:TWTR) to play down the importance of developments. He tweeted that a report in The Washington Post: "Doesn't change anything... IG (Inspector General) sent ask to DOJ to confirm emails are secure. IG request was non-criminal & didn't accuse Clinton of wrongdoing. FBI is 'not targeting her'."
NBC News has since confirmed that the investigation relates to the...
More