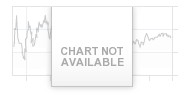 French music-streaming service Deezer said Tuesday it plans to launch an initial public offering on the Paris stock exchange by year's end aiming to consolidate its position in the online music market.
"Entering the stock market is an important step for Deezer at a decisive time for the music industry," the company said in a statement.
"The music-streaming market, still young, is growing faster now and set to become the main means of music distribution," CEO Hans-Holger Albrecht said.
Deezer's entry in the stock market is expected to take place "before the end of the year", operations director Simon Baldeyrou told a press conference.
He did not reveal the potential value of the company, which several analysts have estimated at one billion euros ($1.1...
More