Russia's central bank has unexpectedly raised its key bank interest rate over concerns about inflation and "geopolitical tension".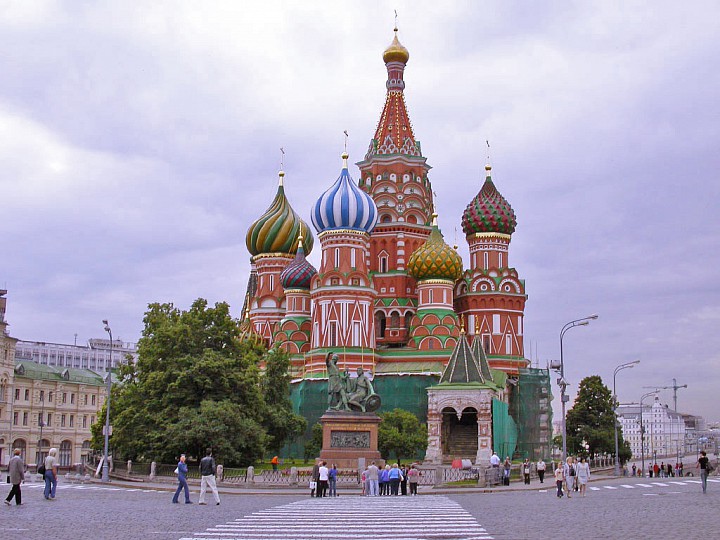 The bank's board decided to raise the interest rate by 50 basis points, or half a percent, to 8% per year.
Analysts said that they had not expected the move.
The rate hike will come after Western sanctions over the crisis in the Ukraine were boosted.
Domestic stocks and the rouble tumbled earlier this year after sanctions were implemented.
The Central Bank of Russia said on Friday that it will raise the interest rate on Monday to ease inflationary pressure.
"Inflation risks have increased due to a combination of factors, including, inter alia, the aggravation of geopolitical tension and its potential impact on the rouble exchange rate dynamics, as well as potential changes in tax and tariff policy," the bank said.
In June, core inflation grew to 7.5%, well above the bank's forecast of up to 6.5% for the year.
"The main reason for inflation acceleration was the effect of the observed rouble depreciation on prices of a wide range of goods and services," the bank said.
The consumer price growth rate increased to 7.8% in June. The bank said that its rate hike was to try to bring the rate down to 4%.
Monetary conditions have been tightening since March due to "geopolitical factors", the bank said.
Research firm Capital Economics said that the rate rise had taken analysts by surprise, and could be a pre-emptive move to try to limit the amount of cash leaving Russia ahead of ahead of any new sanctions by the US and Europe.
"The key concern is that another jump in capital outflows would add to downward pressure on the rouble, which in turn would exacerbate inflation pressures," said Neil Shearing, Capital Economics' chief emerging markets economist.
Should conflict escalate in Ukraine, the key interest rate may have to rise to 10% or more, Mr Shearing said.
"Russia's economy is more vulnerable to sanctions (or even the mere threat of sanctions) than most still seem to believe," he added.
Source: 
http://www.bbc.com/