LinkedIn Corp. (LNKD) said China needs to create a more tolerant regulatory environment and give access to overseas companies in order to better develop its Internet industry.
"We hope an open-door policy can be maintained so that it's favorable for foreign companies to come to China," Derek Shen, LinkedIn's China president, told the World Economic Forum conference in Tianjin, speaking in Mandarin.
LinkedIn started a Chinese-language professional networking site in February and is the biggest U.S. social-media company active in the nation. Internet regulators there block access to other U.S.-based social sites, including those of Facebook Inc. (FB), Google Inc. (GOOG)'s YouTube and Twitter Inc. (TWTR)
LinkedIn is "doing well" in China and had 5 million users there as of May, Shen said in an interview after his speech. He declined to say how the censorship policies mandated by China affect service users elsewhere.
When a LinkedIn user in China shares a post deemed to be in conflict with the government's rules, the company blocks the content globally. The company said this month it is considering changing that policy. Shen declined to elaborate.
"We will focus on making sure users have the best experience," Shen told Bloomberg News. "I can't comment on censorship policies."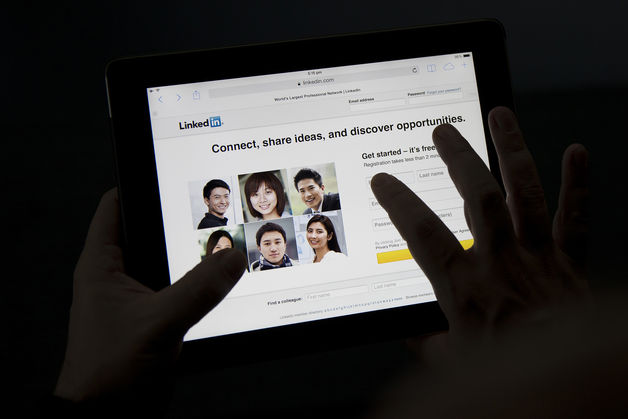 In his speech, Shen said the challenges facing Internet companies in China include the need for a better legal system and rule of law. China needs a more equal system for Internet development that allows failed companies to be eliminated, Shen said.
Moderate Regulation
"Moderate regulation is also very important," Shen told the conference. "Internet companies usually innovate. When we enter into a new market, we touch other people's vested interests or come up against some of the regulatory policies.
''When this happens, we hope there can be a more tolerant environment so that new things can develop in a faster way.''
A Facebook executive told the WEF yesterday that Chinese consumers routinely ask about accessing its services, even as a regulator indicated there's little chance a ban will be lifted.
''When I'm in China, I often get asked," Vaughan Smith, vice president of corporate development at Facebook, said at the conference yesterday. "They all come to me and say, 'Hey, when is Facebook going to come to China?'"
Facebook "cannot" win access any time soon, Lu Wei, minister of China's Cyberspace Administration, told state-run media at the forum on Sept. 10.