Endo International plc (ENDP) is a global specialty healthcare company focused on branded and generic pharmaceuticals and devices. It operates through four segments: U.S. Branded Pharmaceuticals, U.S. Generic Pharmaceuticals, Devices and International Pharmaceuticals. It has a portfolio of branded pharmaceuticals offered by its U.S. Branded Pharmaceuticals segment that includes brand names, such as Lidoderm, OPANA ER, Voltaren Gel, Percocet, BELBUCA, Fortesta Gel, Testim, Aveed, Supprelin LA, and XIAFLEX (Source: TD Waterhouse). It is reporting earnings on Monday, August 8, after market close: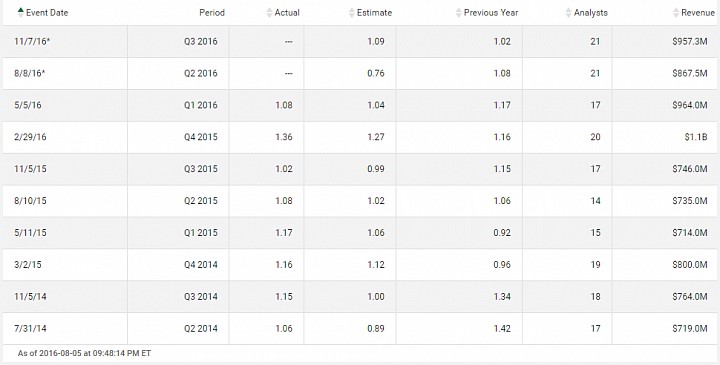 (Source: TD Waterhouse)
As evident from the above, the company beat earnings estimates in 100% of time in the last eight quarters and has seen substantial volatility in the market price...
More