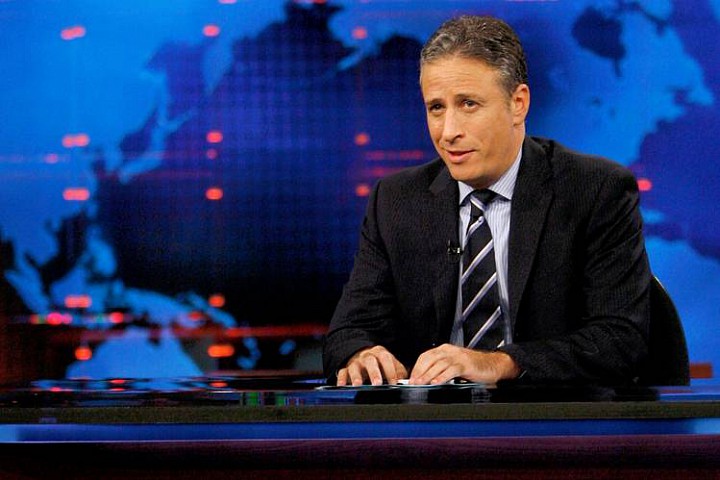 Over the past two years Comedy Central's Jon Stewart has poked fun at fast-food chain Arby's dozens of times in segments on the "Daily Show," routinely linking the brand to cringe-worthy topics from Ebola to digestion problems.
His on-air quips have included: "Arby's, for when you're wondering what it tastes like when a cow dies" and "Arby's, the meal that is a dare for your colon."
But as Mr. Stewart prepares to take his final bow after 16 years as host of his late-night show, Arby's is among the many well-known brands lining up to bid him farewell. The company bought two ads in the penultimate episode that will air Wednesday.
That Arby's would want to partake in the send-off bonanza despite Mr. Stewart's merciless lampooning is a testament to the allure of the "Daily Show" to marketers of all stripes, even as the show has aged. It doesn't have a huge audience—it is averaging about 1.2 million viewers this season—but its brand of political (and commercial) satire remains a cultural force, especially with young, affluent people.
"For this generation of kids he speaks gospel and he is their source of news," said Tim Brooks, a TV historian.
Spots aren't coming cheap. Marketers are forking over roughly $230,000 for 30 seconds of time in addition to agreeing to make a broader ad buy with channels owned by Comedy Central's parent company, Viacom Inc., VIA -7.48 % ad buyers said. The finale prices are up significantly from the average ad rates during the second quarter, which were roughly $46,200 for a 30-second spot, according to SQAD, a research company that tracks ad prices. Finale ad prices were first reported by the New York Post. Arby's declined to comment on how much it paid for its ads in Wednesday's program.
The final show will run longer than typical half-hour episodes, though the company says it still hasn't finalized the exact length.
Advertisers nowadays are salivating at any sort of major "TV...
More