After this week's mixed inflation data, China's 10Y bond yield rose to its highest since Dec 2014, industrial metals stumbled to 2017 lows, and Chinese stocks slumped.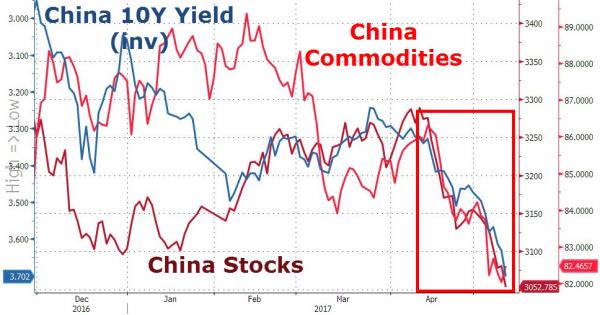 This leaves China under-water in 2017, dramatically decoupled from the rest of the world... something that has not ended well in the past.
Spot The Odd One Out...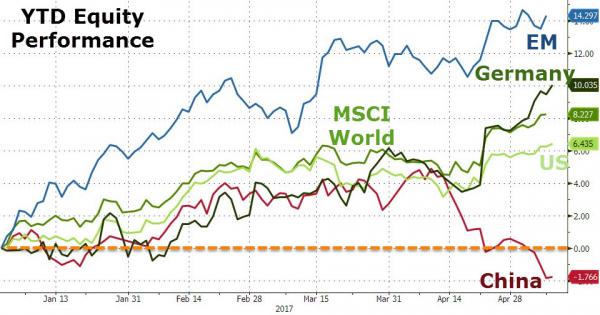 And tightening Chinese Monetary Conditions signal trouble ahead for VIX...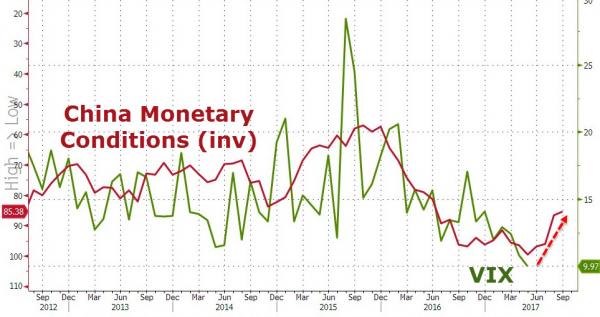 Probably nothing.