S&P 500 futures: Still hope for the bears?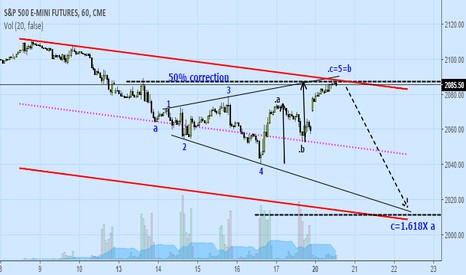 I have been thinking the price action in the major US indices looked like kind of triangle consolidation developing for the last week or so. Here is the way I see the S& P 500. Basically I think we have an a-b-c downside move with the "b" wave an expanding triangle
Have a great week trading.