In an event largely anticipated for Microsoft Corporation (NASDAQ:MSFT)'s launch of its new Lumia Smartphones, the company showed the world its work on augmented reality.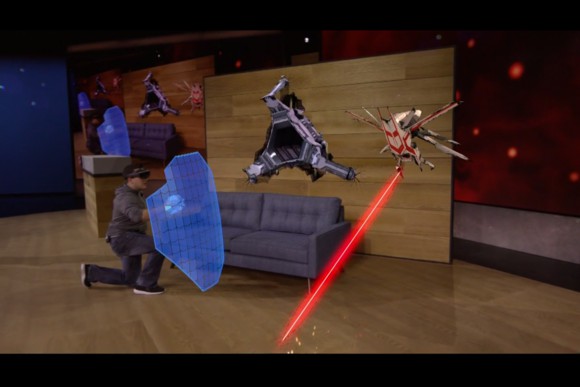 In an event held in New York City on Tuesday, a Microsoft employee grabbed a controller and donned "headgear" that is actually a fully untethered, battery-operated Windows 10 running computer that produces computer-generated three-dimensional objects.
Then the game, Project XRay, began. Instantly, the controller turned into a hologram gauntlet with a "vortex weapon" as well as producing a hologram shield a bit later. The reason for this CG arsenal became clear when a horde or robots began bursting through walls and jumping over the furniture that was onstage with...
More