10 Year Treasury Note futures - Go long on a new daily high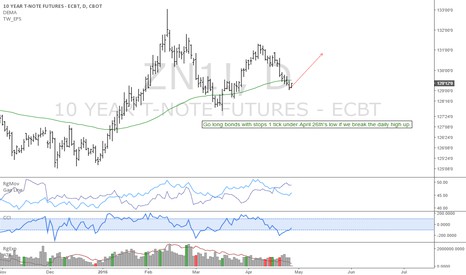 We have a nice setup here in the bond market, we can look to go long on a break of yesterday's high with stops under the 129 mark ideally.
It seems like we can rally forcefully to reach the 130'27 mark in a few days.
You can also play this one going long TLT0.00%% during the US session.

If interested in my trading signals, or in personal tuition, contact me privately. I'm offering a considerable discount on a packaged course which includes access to my private trading signals list for a year.

Cheers,

Ivan Labrie.