Looks like the see deal undervaluing Power Assets by 25%
Short positions in CKI spike after the deal announcement
Hedge funds are betting Asia's richest man Li Ka-shing will sweeten his proposed $11.6 billion buyout of Hong Kong's Power Assets Holdings, but their hopes may be dashed by top independent shareholder Capital Group whose stance on the matter is a mystery.
Li's Cheung Kong Infrastructure Holdings (CKI) offered this month to buy the 61 percent it does not already own of Power Assets in an all-stock transaction that set a nearly equal value on the two firms. CKI also proposed a $2.5 billion special dividend if the deal goes through.
So hedge funds find CKI interesting for short positions. Meanwhile analysts recommend BUY.
CONSENSUS RECOMMENDATIONS:
Cheung Kong Infrastructure Holdings Ltd (CKISF.PK)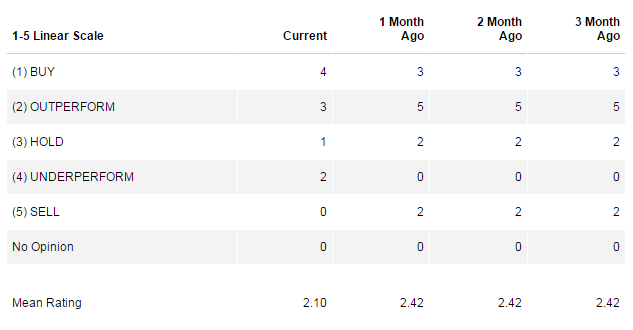 What would you do?